Schedule your vaccination appointment online!
Are you due for a Flu, COVID-19 or Shingrix (shingles) vaccine? You can now schedule an appointment online! The UHS Specialty Retail Rx Vaccine Clinic is located at UHS Binghamton General Hospital, Krembs First Floor.
Please note there are three designated 15-minute parking spaces available. Questions? Call the clinic at (607) 422-3846.
Schedule an Appointment >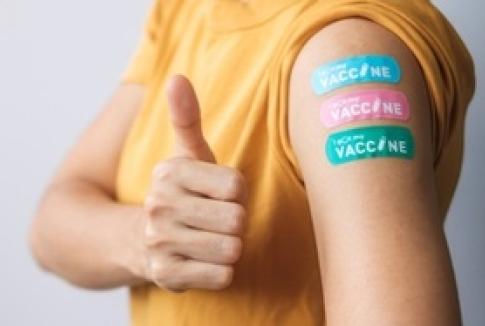 Primary Care
UHS operates primary care and family practice medical clinics in many locations throughout Broome, Chenango, Delaware, Otsego, Sullivan and Tioga counties.
These providers are on the front lines of patient care. They respond to a broad range of medical problems people encounter throughout their lifespan. Our New York primary care providers deliver the basic diagnostic, treatment and preventive medical care patients most often need in a way that's convenient to you and your family. It's better care for you, close to you.
Choosing a Provider
One of the most important decisions you'll make is selecting a family care provider. Here are some things to think about:

What types of providers practice primary care?
Family medicine physicians and internal medicine physicians (or internists) are often primary care providers. Obstetricians/gynecologists (OB/GYN) physicians and pediatricians also can be designated as primary care providers depending on your health insurance plan. Be sure to consult your health insurance plan to learn what types of physicians it covers.

What type of provider would best suit my needs?
The answer to this question varies. If you want one provider to treat your whole family, you may want to choose a family medicine provider as your primary care provider. If you have a chronic condition, such as high blood pressure or diabetes, you might want to choose an internist. If you're a woman with concerns about women's health issues, an OB/GYN might be a good choice. If you want your child seen by someone who specializes in children's health care, you may want a pediatrician.

Other factors you may wish to consider are:
Is the office in a convenient location?
Is the provider covered by my health plan?
Click here to see UHS participating insurances.
What is his/her philosophy of care?
What are the provider's clinical interests?
What is his/her experience and education?
Who covers for the provider when he/she isn't available?
How are after hours medical concerns handled?
What's the easiest way to find a provider?
UHS maintains a directory of providers who are members of our medical staff. This directory is searchable by type of provider and includes information on education and residency, as well as their specialties, board certifications, office location (including address and phone number).

What if I need more specialized care?
Referrals to specialists often are made by a primary care provider. If you need to see a specialist, discuss your concerns with your primary care provider. Feel free to ask your provider for more than one name if you wish to get a second opinion.

Do I need a referral to see a specialist?
In some cases patients may make their own appointment with a specialist. You'll need to verify with your insurance plan whether you're eligible to self-refer. You can also contact the specialist to make sure that he/she accepts self-referrals.
UHS Accredited in Patient-centered Care
UHS primary care offices have received accreditation from the National Committee for Quality Assurance (NCQA) based in Washington, D.C. The accreditation, called Patient-Centered Medical Home, acknowledges that UHS meets national standards for patient access to primary care providers, while providing continuity of care and enhanced patient education.

"The accreditation is called Medical Home because every patient should have a primary care provider whose office is the home base for their health care needs," said Frank Floyd, M.D., Associate Medical Director of the UHS Medical Group. "That's what they find at the UHS sites. We are not just a medical office. We are partners in healthcare with our patients. We are their home base and, in most cases, we can get them in for an appointment the same day they call."

As part of the accreditation process, the NCQA reviewed extensive data from the individual primary care sites. They focused on how well the providers organized care plans around the needs of the patients and scrutinized the level of teamwork among the providers, patients, their families and any specialists.

The UHS Electronic Health Record (EHR) system played a key role in earning the accreditation. The system utilizes templates to track the status of annual visits and alert providers about the need to schedule a patient's immunizations and medical tests, such as a colonoscopy. When a patient receives care from a specialist, the information about that visit becomes part of the health record so that the primary care provider stays up-to-date. UHS also offers an interactive website and uses electronic prescribing with built-in computerized cross checks to keep track of patient allergies and drug interactions.

"The use of information technology helps improve the level of care we provide," Dr. Floyd said. "It even allows us to make outreach phone calls to remind a patient if they are past-due for a visit. It is extremely helpful for patients with chronic conditions, such as high blood pressure, congestive heart failure or diabetes. We make sure to provide them with the educational information they need and we work to get them involved in their own care management."

As part of the Medical Home project, UHS has also instituted enhanced case management. This includes proactive calls from the medical offices to ensure the timeliness of primary care follow-up after ER visits and hospitalizations.
School-based Health Centers
*Due to COVID-19, hours are currently limited. Please check hours at each location below.
In conjunction with the Binghamton City School District, UHS operates school-based health centers at Franklin Elementary School and Roosevelt Elementary School.

These centers provide:
Primary and preventive health care services
Counseling, emotional and behavioral support services
Annual physicals if requested; a physical is required by the New York State Department of Education for children in grades K, 1, 3, 7 and 10
The staff of our school-based health centers (which includes a full-time, board certified pediatrician) works closely with school nurses and coordinates care with the child's primary care provider to ensure communication and continuity of care.

Who can get care?
Care is available to all students who attend a participating school. However, for your child to be seen by center staff, an enrollment form that gives us permission to see your child must be on file. These forms must be updated each year.

What about costs?
There is no out-of-pocket cost for services delivered at the center, regardless of whether you have insurance or not.
The center will bill your insurance or Medicaid (if applicable). To do this, we must have a copy of the front and back of your insurance card.
When your insurance company is billed, they may send you an Explanation of Benefits form. Even if this form shows an amount in the patient responsibility column, there is no cost to you for services provided at the school-based health center.
You are not responsible for a co-pay.
You are responsible for the cost of any services provided outside the center, such as X-rays or prescriptions that may be ordered.
When is the center open and how do I get an appointment for my child?
School-based health centers are open Monday through Friday from 8 a.m. to 4 p.m. following the school schedule. This means we're typically open on teacher conference and staff development days, when the school is open but students aren't present. The centers are closed on holidays and vacation days when schools are closed. Parents may call for an appointment to have their child seen even if the student is not well enough to attend school that day. Parents are welcome to accompany their child to the center and are encouraged to communicate with center providers.