Schedule your vaccination appointment online!
Are you due for a Flu, COVID-19 or Shingrix (shingles) vaccine? You can now schedule an appointment online! The UHS Specialty Retail Rx Vaccine Clinic is located at UHS Binghamton General Hospital, Krembs First Floor.
Please note there are three designated 15-minute parking spaces available. Questions? Call the clinic at (607) 422-3846.
Schedule an Appointment >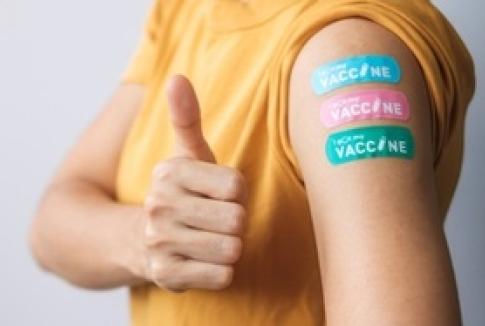 Pharmacy
Don't make an extra stop on your way home! Have your prescription filled at one of our retail pharmacies in Johnson City and Binghamton or clinic locations at Vestal and Endicott. There is a UHS pharmacy location at UHS Delaware Valley Hospital in Walton, NY as well.

We know that the last thing you want to do is stop somewhere else on your way home. The on-site retail pharmacies at our hospitals and medical centers make it quick and convenient to fill your prescriptions, taking most or all insurance plans.

We offer all pre-op and post-op medications prescribed by your provider at UHS Pharmacy at Wilson Place, on the first floor right across the street from UHS Wilson Medical Center, and at the UHS Binghamton General Hospital Retail Pharmacy, located across the street from the hospital at 52 Harrison St, Johnson City and in 33 Mitchell Avenue, Binghamton Summit Building. Get all your prescriptions conveniently filled at our medical centers while you are being discharged. They'll be ready to go when you leave.

Our Southern Tier, NY hospital pharmacies are staffed by friendly, knowledgeable people who are here to serve you. We have five locations: Binghamton, Endicott, Vestal, Johnson City on Harrison Street, and the Community Pharmacy at Delaware Valley Hospital. Ask your provider about our services.

Each retail pharmacy location offers many professional services you are looking for:
Convenience by saving you time which gets you home faster, with complete services on-site
Quick and efficient turn-around time when processing
Provides personalized service with many internal cost-saving programs
Enables your caregiver to bring your prescription to you while you're waiting to be released
Accepts all major insurance plans
UHS Pharmacies are open to the general public, dispensing all categories of prescription drugs, and have access to a broad range of specialty drugs
Specialty Pharmacy services recently opened on-site at BGH offering high-cost drugs needed to treat complex disease states upon referral by your Specialty provider
We also offer many common over-the-counter products with low-cost pricing
Reach out and contact any one of our UHS outpatient pharmacy locations as we are here to serve you in many ways
Unwanted Medication Disposal
Unused portions of medications must be disposed of properly to avoid harm. For more information, including a list of drop-off locations across the UHS service area, click here.
Opioid Overdose Prevention
To help reduce the number of opioid overdoses in our community, the UHS Pharmacy department is pleased to connect you with the following resources.