COVID-19
COVID-19 Vaccine Information
We are doing everything we can to responsibly vaccinate as many people as possible, while following specific NYS guidelines.
Learn More >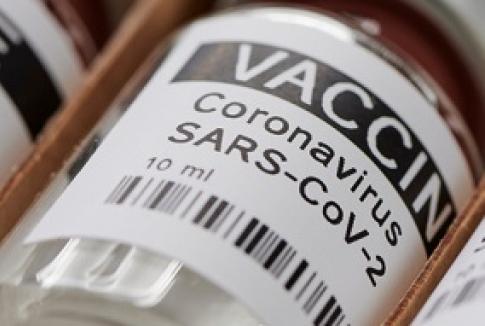 COVID-19 testing is being performed at designated UHS locations with an order from your provider. 
In-person visits are not encouraged if you are experiencing symptoms that could be COVID-19 (fever, shortness of breath, cough, fatigue, muscle aches, headache). If you are experiencing any of these, please contact your Primary Care provider for an evaluation of your symptoms or start a Virtual Walk-In visit here.
Important Links
New York State Dept. of Health:
NYSDOH Coronavirus Hotline:
Centers for Disease Control:
World Health Organization:
National Ebola Training and Education Center:
What to do if you are sick
You and your family's health, safety and well-being are of utmost importance to us at UHS. If you are not feeling well, we strongly encourage you to call your provider's office or utilize the UHS Virtual Walk-In before you come in especially if you are experiencing fever, shortness of breath, cough, or any combination of those. DO NOT delay seeking in-person care if you are struggling to breathe. Infections like the flu and the novel coronavirus are especially concerning, but can be avoided by taking precautions.
If you are coming for an appointment with your provider, we ask that you come alone whenever possible.
If you desire support or you require assistance during your visit, please limit this to one adult companion or support person. Your support person may be asked to wait in their car or in the waiting room during your time with the provider in order to maintain social distancing and limit the potential for exposure
If you are bringing a child in for a pediatric appointment, please do not bring the youngster's siblings.
We understand that this is not an easy or welcome transition. We want to ensure the highest possible level of safety and care for everyone's well-being and to be compliant with federal, state and county directives during the COVID-19 pandemic.
UHS Virtual Walk-In
UHS is encouraging patients with concerns about a respiratory issue to seek care through our Virtual Walk-In to be evaluated prior to coming for in-person care. DO NOT delay seeking in-person care if you are struggling to breathe. The Virtual Walk-In is open daily 8 a.m. to 8 p.m.
Our local UHS providers can diagnose patients with colds, viral respiratory infections, influenza, or potential COVID-19. If our provider suspects you may have COVID-19, they will communicate with local public health officials and direct you how to receive further care and/or Coronavirus testing if needed. Please DO NOT delay getting a virtual evaluation.
For more information about Virtual Health, please click here.
Visitation Restrictions
Updated March 31, 2021
Hospitals
Visitation, which has been limited as a result of the COVID-19 pandemic, will increase in most areas beginning Monday, April 5 with some restrictions still in place.
Visits are permitted in keeping with the regulations of the New York State Department of Health,
Each visitor is required to wear a mask, use a designated entrance to access the hospital and be screened by visitor management personnel before going to see a patient.
If the visitor has a fever, sore throat or other possible COVID-19 symptoms, they won't be allowed to visit, and visitors under age 18 won't be permitted.
Two visitors will be allowed per adult patient for up to four hours at a time in single occupancy rooms.
In double occupancy rooms where there are already two patients in the room, patients may receive only one visitor at a time for up to four hours (the total number of people in the room may not exceed four and this includes the patients).
For pediatric patients, both parents or two adult visitors are permitted.
For labor & delivery and maternity, patients are allowed two visitors in addition to a doula if desired. The visitation for women in labor with two persons is 24 hours while in labor.
In the Emergency Department, one visitor is permitted once the patient has been taken to a room.
For palliative care or end of life, visitation hours may be relaxed.
Visiting Hours
UHS Senior Living at Ideal
UHS Senior Living at Ideal has reopened for visitation. Appointments are required for all visitors.
COVID-19 and Antibody Test Pricing
At all UHS locations, the self pay cost for Coronavirus testing and Antibody testing is $176.72 per test. If you need financial assistance, please contact UHS customer service at (607) 770-0025 or our financial advocates directly at (607) 763-6127.
| CMS CPT Listed Codes | UHS Mapped Billing CPT Code | Charge Amount |
| --- | --- | --- |
| 87635 | Coronavirus Testing | $176.72 |
| 86769 | Coronavirus Antibody Testing | $176.72 |
Suffering or recovering from COVID-19? This exercise may help!
Many patients who contract COVID-19 experience significant breathing problems. A very simple exercise, called the "Arm Swing Exercise" has proven to improve health and lung function if performed on a regular basis for several weeks. It is simple to do and can easily be accomplished in your own home. Please see this simple video instruction below.
Click here for an instructional printout.
We would appreciate hearing from you on the survey, found here, to see how this worked for you! The survey will close in March 2022.