Do you think you might have COVID-19?
If you are experiencing COVID-19 symptoms please click the link below to start a Virtual Walk-In visit.
Learn More >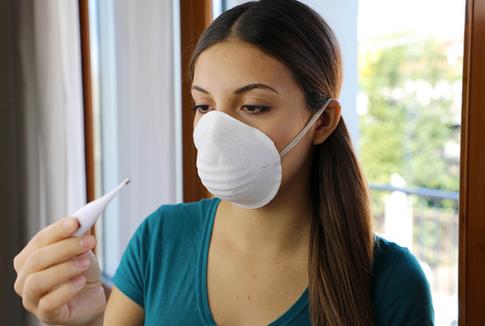 Virtual Health
Virtual Health is an innovative way to connect with patients using technology and telecommunications systems. Virtual Health expands access to care and increases health equity. The United Health Services New York virtual healthcare system is committed to innovation and quality by continuing to be a leader in the field of Virtual Health.
How to use Virtual Health
Call your provider's office to request a virtual health visit and he/she will determine if a visit through our Virtual Health program is right for you. If you're in New York and a virtual visit is appropriate, your provider's staff will schedule the online appointment. You can test your device and internet compatibility before your visit by using the "Is Your Device Compatible?" link on this page.
All United Health Services New York Virtual Health offerings are staffed by our local United Health Services providers, right here in our own community. We are here for you and your family. A virtual visit allows you to see and hear your provider, clinician or care team member in real time through a secure platform that meets federal privacy standards and protects your confidentiality. Please note, we accept all insurances.
Currently available from home or on-the-go for minor conditions through the Virtual Walk-In page
Certain primary care, specialty care and therapy services
Pre-Exposure Prophylaxis (PrEP) for HIV prevention
Sharing of messages, images or videos between primary care providers and UHS specialists
Secure messaging between patients and United Health Services providers, as well as digital access to lab tests and images is now available with MyChart.
Diagnostic equipment such as blood pressure cuffs, weight scales, pulse oximeters or blood glucose monitors to transmit data to your United Health Services provider and care team
Interactive technology for managing your health conditions and improving your wellness 
Virtual Walk-In
The nationally accredited UHS Virtual Walk-In brings care for common minor acute-care conditions to patients located anywhere in New York State 8:00 a.m. to 8:00 p.m., seven days a week. UHS Virtual Walk-In is staffed exclusively by UHS providers and is powered by Zipnosis.
School-Based Virtual Health
United Health Services has partnered with the Windsor Central School District, Whitney Point Central School District and Owego-Apalachin Central School District to provide virtual care within the school nurses' office.
A student can be seen within the virtual walk-in for a minor illness or for a scheduled health appointment with his/her United Health Services primary care, specialty care, or therapy services provider without leaving school.  Through the use of multi-party video technology, the student's parent or guardian participates in the virtual visit in real-time from his/her location if equipped with a device (smartphone, tablet or computer) and Internet connection.
Students within these districts can digitally enroll within this program by creating an account at nyuhs.zipnosis.com. This program is made possible through grant funding provided by the Care Compass Network.
Research and Community Partnerships
United Health Services presented two poster presentations at the 2020 American Telemedicine Association Conference and both abstracts were published within the journal Telemedicine and e-Health.
United Health Services is a member of the Rural Telehealth Educational Consortium at the Binghamton University Decker School of Nursing. The purpose of the consortium is to prepare additional primary care and advanced practice registered nursing students to work in rural and underserved areas through the utilization of Virtual Health and Telehealth.
UHS has partnered with the Binghamton University Watson Institute for Systems Excellence (WISE), an institute for advanced studies at Binghamton University, to develop research within the field of Virtual Health and Telehealth.
Joy's Story
This is the story of a UHS patient and her experience receiving virtual care from UHS.
Learn More >