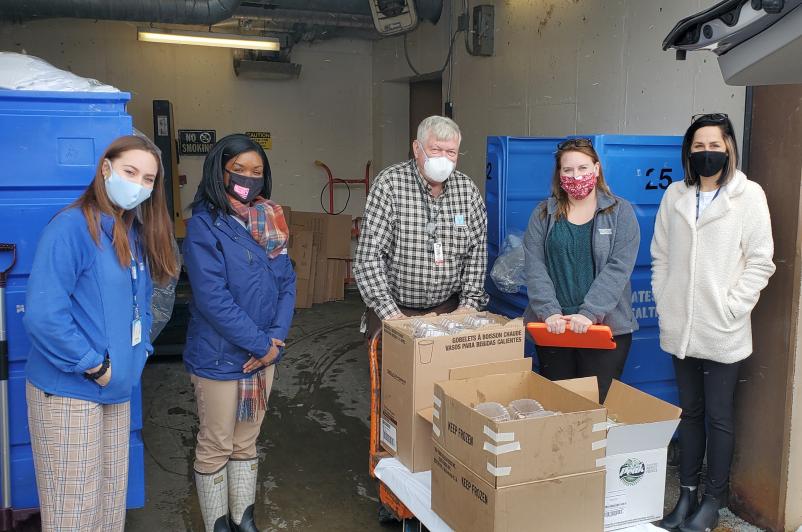 Visions donates meals to UHS Senior Living at Ideal
February 05, 2021
Visions Federal Credit Union is at it again! Through its Kindness Cafe initiative, Visions along with American Food & Vending created 300 to-go meals for employees at UHS Senior Living at ldeal.
Coordinated with the UHS Foundation and staff at Ideal, the food was delivered in shifts on February 3 & February 4 in order to support all staff members. The meals included chicken or eggplant parmesan, salads, garlic bread, and a brownie.
Thank you to Visions for their generosity and for this kind gesture in caring for our hardworking healthcare team!