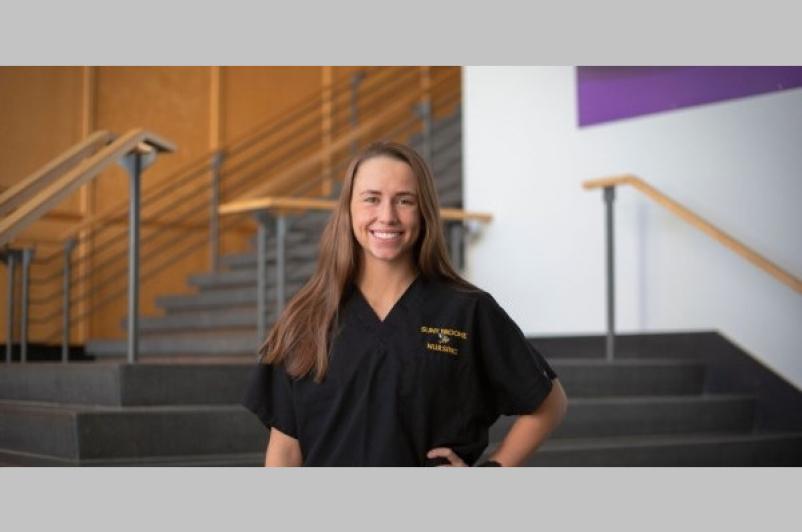 UHS nurse profiled in SUNY Broome feature about New Visions
January 12, 2022
UHS BOCES New Visions graduate Kaitlyn Dattoria is the subject of a SUNY Broome "The Buzz" website story about New Visions as preparation for careers in nursing.
A second-year nursing student at SUNY Broome, Kaitlyn has worked per diem since 2020 as a nursing assistant in the Neonatal Intensive Care Unit and Labor & Delivery at UHS Wilson Medical Center.
The experiences she had as a New Visions volunteer at UHS while in her senior year of high school inspired her to seek a career in nursing.
For the full article about Kaitlyn in "The Buzz," click here.