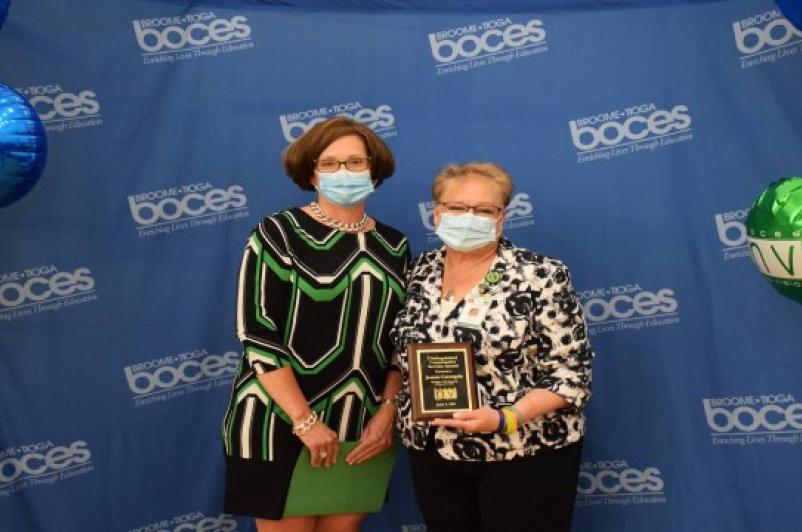 UHS Manager of Volunteer Services receives Distinguished Community Service Award
June 18, 2021
Jeanne Carangelo, Manager of Volunteer Services, received the Broome-Tioga BOCES 2021 Distinguished Community Service Award at the New Visions graduation ceremony on June 1.
Since the inception of the New Visions program at UHS, Jeanne has guided Health Academy students through the process of becoming hospital volunteers and navigating both Wilson Medical Center and Binghamton General Hospital. She consistently helps the students feel welcome and significant and works tirelessly as their advocate in observing every aspect of healthcare in the hospitals.
With this award, Broome-Tioga BOCES recognizes Jeanne for her "consistent support in creating educational opportunities for our students".
In addition to accepting the award, Jeanne was also the keynote speaker for this year's New Visions graduation ceremony. Way to go, Jeanne!