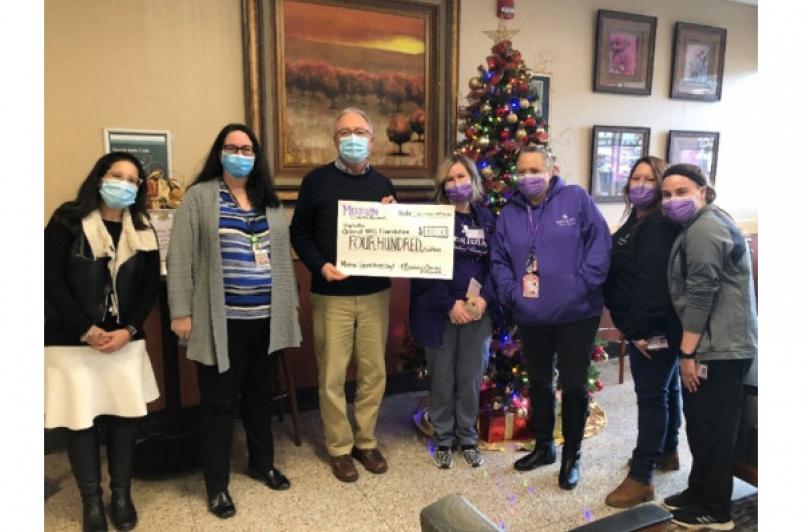 UHS Infusion Center Benefits from Good Deeds Day
December 08, 2020
Representatives from Meridian Clinical Research presented John Carrigg, Beth Anne Kaplan & Jennifer Zeggert with a donation for the UHS Infusion Center as part of their Good Deeds Day outreach.
Good Deeds Day is an annual event where Meridian Clinical Research employees drop off donations to a variety of local non profit organizations. The Infusion Center was selected as a recipient this year because the son of one of the employees has been receiving treatments for almost 10 years!
This particular Meridian Clinical Research team is located at the UHS Primary Care office on Upper Front Street. A very special thank you for your support!