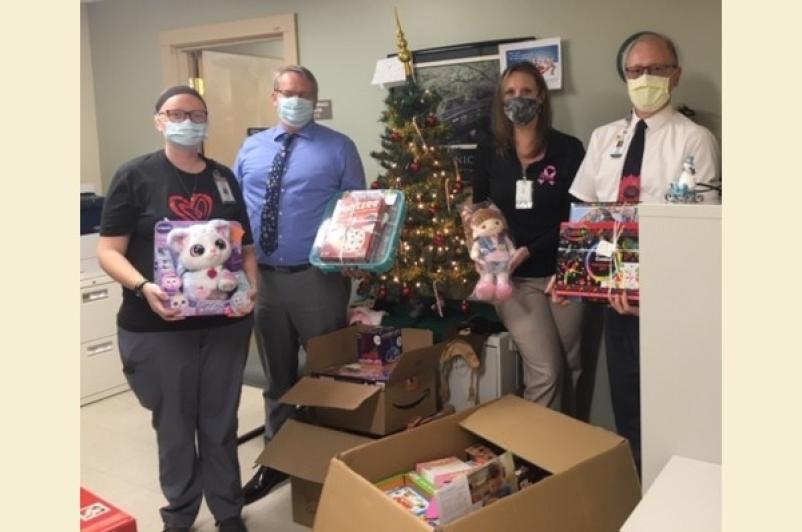 UHS Delaware Valley Hospital Staff Gives Back to Community
December 23, 2021
UHS Delaware Valley Hospital's administrative staff are well aware of the wonderful, caring and generous people who are part of the DVH family. At this holiday time of year, their care and concern for others really stands out and makes us all even more proud of them and all they do for our patients, each other and for our community.
Each year Delaware Valley Hospital staff members generously contribute to the Walton Toy Bank and 2021 was no exception. Gifts were purchased for 48 children this year. The drive is coordinated through the DVH Human Resources Department by Lisa Kinch in conjunction with Community Bank in Walton.
The Primary Care Center staff did not want to forget our troops so they collected five huge boxes of gifts to help make the holidays a little brighter for our brave men and women serving away from home and are sacrificing so much to keep us safe and free.
Animals are so important in making people's lives better, so the Emergency Department staff wanted to help one of our local animal shelters. They collected $ 180 worth of supplies for the Delaware Valley Humane Society in Sidney.