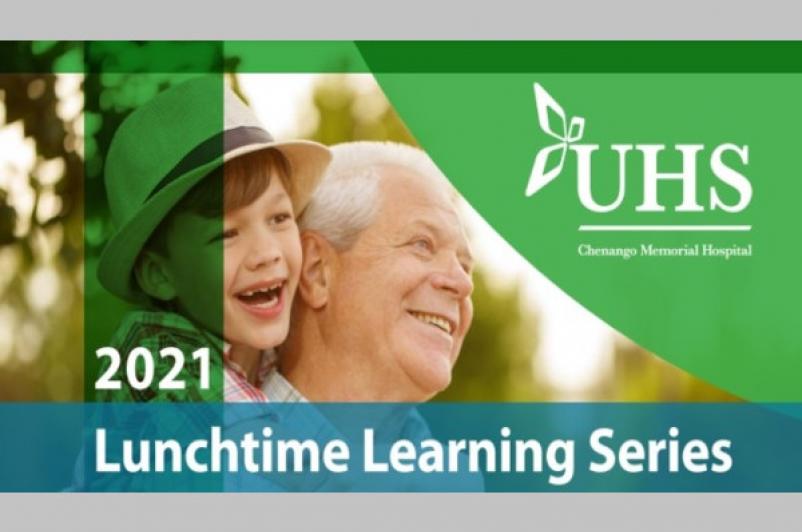 UHS Chenango Memorial's next Lunchtime Learning Series: Gout & Pseudo Gout
July 05, 2021
What did Benjamin Franklin, Galileo, Oliver Cromwell and Leonardo da Vinci have in common? They all famously suffered from Gout - as did a number of other historical figures such as Thomas Jefferson and Theodore Roosevelt.

A form of arthritis associated with excess uric acid, the condition is characterized by sudden pain, swelling, tenderness and redness in a joint. Often it affects the big toe. And, while it may feature heavily in the history books, the medical condition is one modern day rheumatologists still see on a regular basis, according to a local rheumatologist

"Gout is common but complex," explained Dr. Rachel Lu-Do of UHS Rheumatology, who will present on the topic at 12:15 p.m. on Tuesday, July 6 as part of UHS Chenango Memorial Hospital's Lunchtime Learning series. The virtual presentation will be held at 12:15 p.m. on Tuesday, July 6 via Zoom.

While symptoms may come and go, according to the specialist, it's not a condition that should be ignored.

"If left untreated, it can be seriously problematic and destructive to the joint," she explained.

The prognosis is also much better for a patient than it was in Jefferson's or even Roosevelt's day.

"With the advancements in today's modern treatments, I am able to better care for my patients than ever before," the rheumatologist said.

In her virtual presentation, which will take place via Zoom, Lu-Do will dive deeper into the subject - including how Gout is diagnosed and treated, as well as risk-factors associated with it. She will also discuss another condition which presents so similarly it's known as False or Pseudo Gout.

The challenge of diagnosing these and other rheumatic conditions is what drew Lu-Do to specialize in Rheumatology.

"I knew a career in this field would be both challenging and rewarding because most rheumatic diseases are diagnosed clinically, meaning that there's usually not one single test that can prove what diagnosis a patient has," she said.

"Rheumatologists are often asked for a consultation when no one can come up with a unifying diagnosis. It is incredibly rewarding to realize that I earned a skill set that allows me to help patients whom other doctors cannot."

Lu-Do's presentation is the fourth in a five-part lunch-and-learn series, hosted by UHS Chenango Memorial and the UHS Rheumatology team. The final installment in the series will be a presentation on Osteoporosis by Nicole Osterhout, NP-C, on July 27.

For more information or to register, call Melissa Stagnaro at (607) 337-4183 or via email at melissa.stagnaro@nyuhs.org.

UHS Chenango Memorial Hospital is a member of United Health Services, a locally owned not-for-profit 916-bed hospital and health care system serving the Greater Binghamton region from more than 40 locations around New York's Southern Tier.