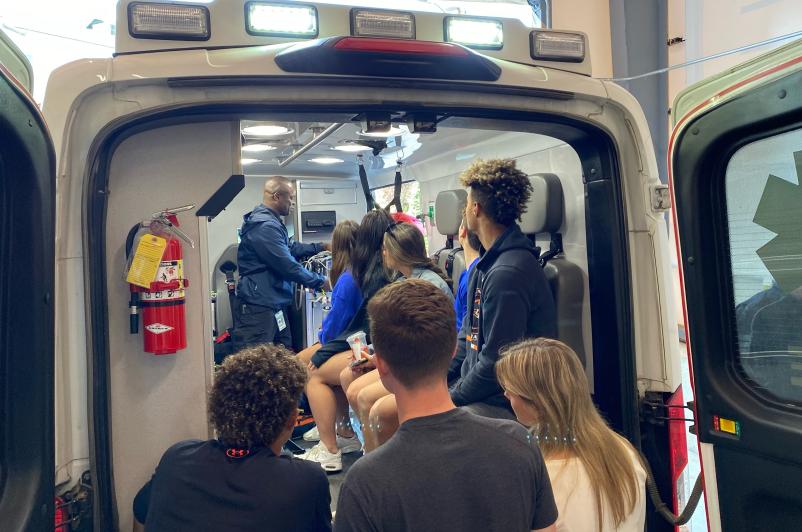 U-E High School students receive UHS Wilson Medical ED tour
May 25, 2023
Union-Endicott High School students recently received a walk-through of the UHS Wilson Medical Center Emergency Department, that was done in preparation for a "Mock DWI Accident" event that the students will be participating in on June 6.
The Mock DWI Accidents are usually held before prom and graduation to generate a memorable experience that will hopefully increase awareness about driving while using medication, drugs or alcohol. The Union-Endicott Central School District will run the Mock DWI event with Team UHS there to support and help out.
The students were given a tour of the ED and ambulance bay. Broome EMS workers also brought them into a ambulance and showed all the tools that are used. The kids also visited the helipad where LifeNet ran a training Mission to UHS and the students got to see what a Helicopter flight is about.
The walkthrough gave the students a chance to see where things happen after the scene of an accident and helped build trust in the healthcare system.
See pictures from the tour below: