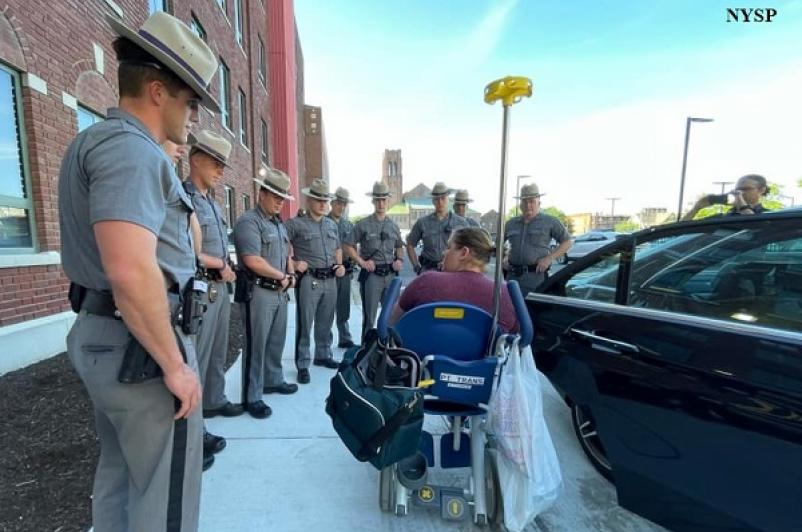 Trooper released from UHS hospital after gunshot injury by man in Colesville
June 11, 2021
WBNG June 10, 2021 -- New York State Police have announced Trooper Becky Seager has been released from UHS Wilson Medical Center Thursday after getting shot in the hip by a man in Colesville Wednesday.
Many law enforcement members were at the hospital upon her release to greet and support her as she headed home.
The suspect who shot Trooper Seager, Jason Johnson, has been taken into custody around 4:30 p.m. in Colesville after a day-long manhunt in search of Johnson.