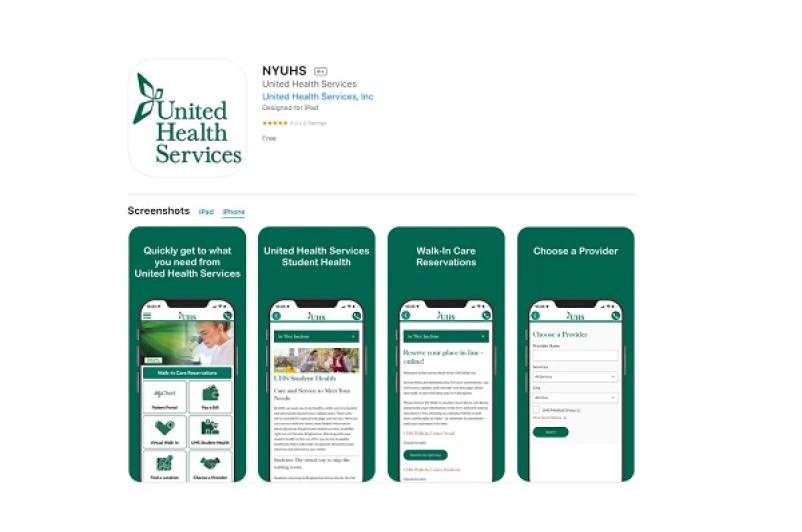 Find UHS on the app store!
June 21, 2022
The new UHS mobile app helps you manage your health care so you can focus on what is
most important for you and your family.
The app was designed to help you quickly find what you are looking for.
Find or connect to your provider, access your health records, reserve your place in line for the UHS
Walk-In, pay your bill or navigate to MyChart to find upcoming appointments.
Download it now by clicking on the links below, or by searching "nyuhs" in the Apple App Store or
Google Play Store.