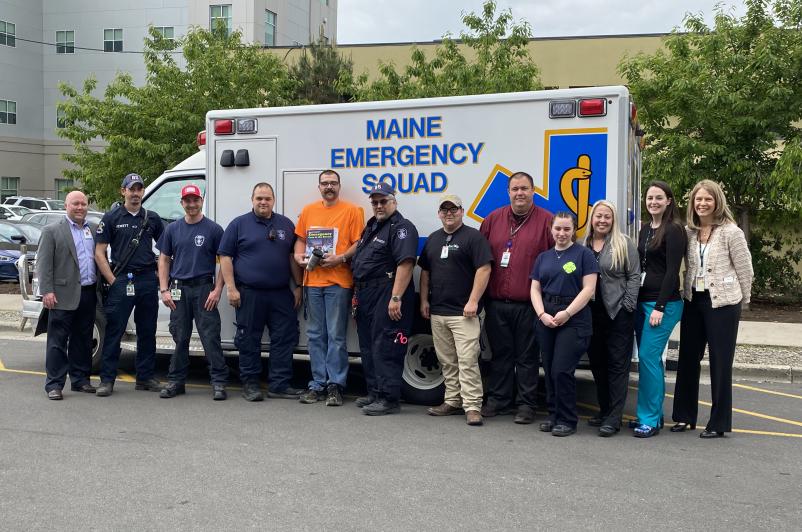 EMS Week celebrated at educational luncheon
May 24, 2023
UHS celebrated local Emergency Medical Services (EMS) workers on Wednesday, May 24 with a luncheon and information session for EMS Week.
EMS workers from the Greater Binghamton area that work alongside UHS were invited to the luncheon at UHS Wilson Medical Center to say thank you for all their hard work.
EMS Week runs from May 21- 27 and is a time to thank paramedics, EMTs and the entire EMS workforce for their service and sacrifices. It's also an opportunity for EMS professionals to continue to raise public awareness about the critical role of their job in the community.
EMS professionals were treated to lunch, some educational posters about the services UHS offers, including information on the new trauma center and emergency department that will be part of the Wilson Main Tower. There were also raffles and all attendees left with a coffee mug, too.
Make sure you thank a EMS professional for their fantastic Teamwork and all they do during EMS week. View pictures from the event below: