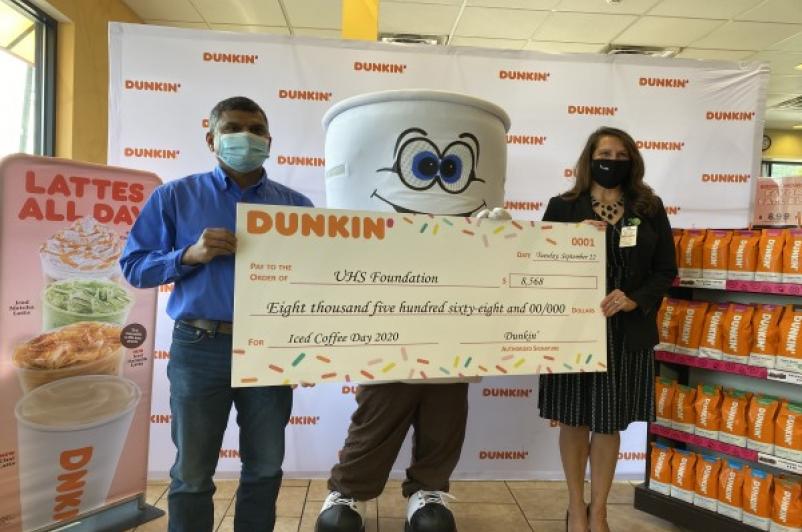 Dunkin' donates $8,568 to the UHS Foundation
September 23, 2020
On August 26, Dunkin' held their 2020 Iced Coffee Day and for every iced coffee sold Dunkin' donated one dollar to the UHS Foundation. As a result, the UHS Foundation was presented with an $8,568 check on Tuesday.
"We are excited to celebrate National Dunkin' Day by contributing to the tremendous efforts of the UHS Foundation. Dunkin' is thrilled to continue to support this organization, which is so vital to the Binghamton community," said Dunkin' Field Marketing Manager Eric Stensland. "I would like to thank all of our guests who joined us on Iced Coffee Day to help raise these important funds for the UHS Foundation."
"We are thrilled to have received this support again from Dunkin' and their annual Iced Coffee Day. Money raised through this charitable initiative benefits the Underserved Women & Children Fund," said Andrea Mastronardi, Development Manager for the UHS Foundation. "Thank you to everyone who enjoyed an ice coffee on August 26."
Recently, the Underserved Women & Children Fund has supported the purchase of equipment and materials for UHS pediatrics.