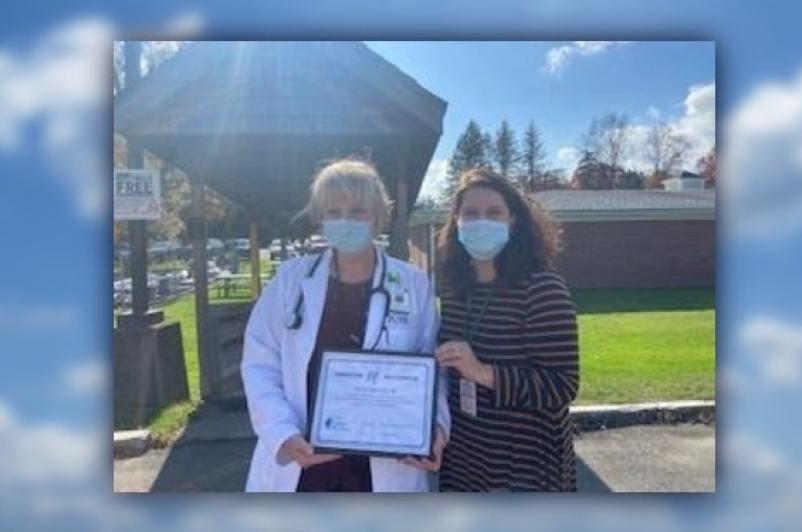 UHS Chenango Memorial Hospital staff recognized during Domestic Violence Awareness Month
October 28, 2020
Compassion is at the heart of everything we do at UHS Chenango Memorial Hospital. So it comes as no surprise to us that two of our own - Nurse Practitioner Mary Martin-Vavra and Wellness Coordinator AnnMarie Smith - were recently recognized by Liberty Resource's Help Restore Hope Center for the compassionate care they provided to a patient who sought help as well as care.
The award, presented during Domestic Violence Awareness Month, recognizes these two exceptional caregivers for their work with a patient, who stated she "finally felt safe, comfortable and validated" while in their care.
Mary and AnnMarie, you have our heartfelt congratulations on this well-deserved recognition - and our gratitude for the compassionate care you provided not just this patient, but all those in your care.