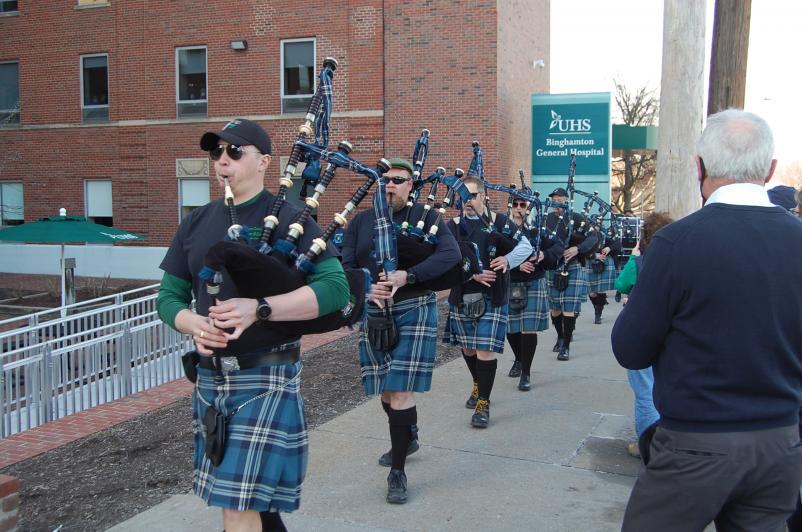 Broome County Celtic Pipes and Drums perform as 'thank you' to healthcare workers
March 10, 2021
The sunshine wasn't the only thing putting smiles on hospital employees' faces Wednesday, March 10.
The Broome County Celtic Pipes and Drums stopped by local hospitals to play some Irish tunes for healthcare workers as a thank you for all the hard work and effort put in throughout the COVID-19 pandemic.
The video and photos below show the band performing at UHS Binghamton General Hospital Wednesday afternoon.
Our teams are thankful for such a wonderful showing of support!