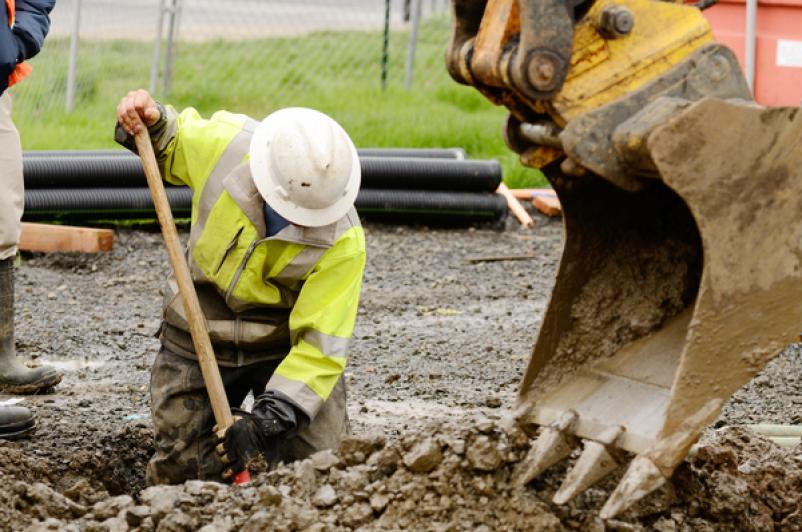 Baldwin Street generator tie-in work extended
September 15, 2020
Construction work is under way at UHS Wilson Medical Center in Johnson City to connect a new emergency generator to the main hospital building.
The generator is located at the north end of UHS' Gateway Building on Baldwin Street. Connecting lines will run beneath Baldwin to the main building.
The work has required that a portion of Baldwin be excavated, so that connecting lines can be buried below the street.
The work was scheduled to be completed in September, but has been extended.
The first phase (northbound closure of Baldwin Street) will be completed about Sept. 28, with the second phase (southbound closure) set to be finished in late October.
During these phases, traffic from either the northbound or southbound side of the street is rerouted to travel on the unimpacted side of the street. The street remains open in both directions for limited use, including access to the Emergency Department.
Much of the work is being conducted at night to minimize the effects of noise and vibration on the medical center and neighborhood.
In the work zone, temporary traffic lights, flashing lights and concrete barriers have been put in place, and the sidewalk temporarily closed, to ensure traffic and pedestrian safety.