Do you think you might have COVID-19?
If you are experiencing COVID-19 symptoms please click the link below to start a Virtual Walk-In visit.
Learn More >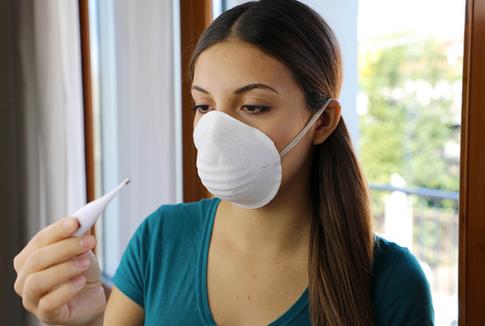 Virtual Health: Your first step for care
Your health and that of your family are of the utmost importance to us at UHS. To maintain everyone's safety and reduce the risk of spreading COVID-19, we have expanded Virtual Health to include primary care, specialty care and therapy services.
Care from the comfort of home
It's easy to connect with your healthcare provider for a virtual visit. To start, call the office of your primary care physician, specialist, advanced care provider, therapist or other clinician. They will determine if a visit through our Virtual Health program is right for you, and will schedule an appointment.
All Virtual Health offerings are staffed by UHS providers who practice right here in our own community. A virtual visit enables you to see your provider or other care team member in real time, through a secure platform that meets federal privacy standards and protects your confidentiality. All you need is a desktop or laptop computer with a camera, or a mobile device, and access to the web.
We accept all health insurances.
An important first contact
If you're not feeling well, you can use our nationally accredited Virtual Walk-In, available daily from 8 a.m. to 8 p.m., before coming to an in-person walk-in, primary care office, emergency room or other location for an in-person visit.
If you're a parent and your child isn't feeling well or you have a concern, you're encouraged to call your child's pediatrician or other provider to determine if your youngster can be diagnosed and treated via a virtual visit.
Connect today
Start by visiting nyuhs.org/virtualhealth to create an account now for when you may need it later.
In the event of a critical emergency, always call 911.