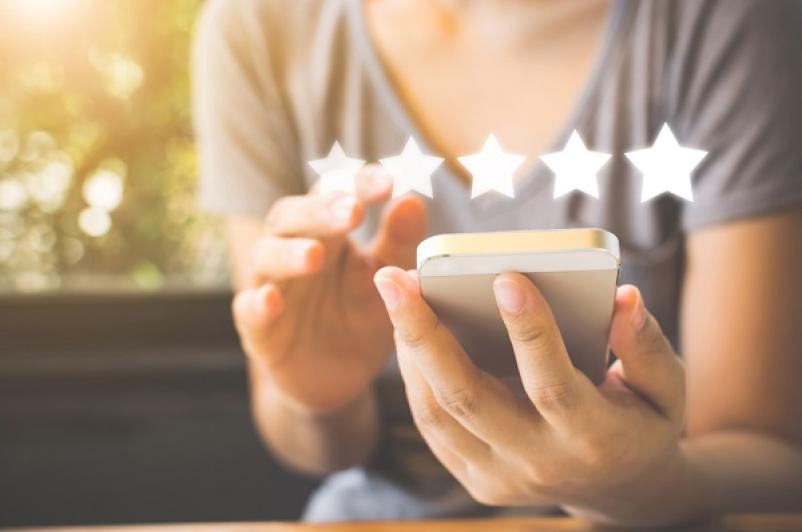 UHS providers and locations acknowledged for high reputation score
February 20, 2023
UHS has achieved a high score from the national organization that measures many healthcare organizations' performance across a variety of online attributes.
UHS has been recognized with an "800 Award" for 2023 by Reputation.com. The award celebrates any provider or healthcare location that has earned a "Reputation Score" of 800 or greater.
This year, 62 UHS-affiliated providers and offices topped the 800 mark, up from 39 providers and locations last year. You can see the full list by clicking here.
Twenty providers and 18 offices hit or exceeded the 800 level for the first time this year.
Providers' ranged from 801 to 891.
"We are honored to receive this award," said John M. Carrigg, president and chief executive officer of UHS. "This is a strong validation of our providers and their commitment to a great patient experience."
Said Danielle Donlin, vice president for Physician Practices at UHS: "A solid online reputation is essential today, as more and more consumers turn to the web to read reviews prior to seeking care. The score received truly reflects the exceptional patient-centered care offered by our providers." 
The Reputation Score calculates an organization's performance across a variety of important online areas, such as visibility, engagement and consumer sentiment.
The higher the Reputation Score, the greater the likelihood that the provider or office stands out among search engine and map results, as well as review sites—showing that they are doing the right things to be seen and chosen by new consumers.
The score is calculated on a 1,000-point scale, where 1,000 is the highest possible rating on the scale and 100 the lowest. An 800 score is considered very impressive.
"On behalf of the entire UHS team, I very much appreciate every provider and location for making this recognition possible, as they continue to uphold and further 'The UHS Way,'" Mr. Carrigg noted.
Patient reviews of provider offices are sought in a systematic way:
For each UHS location and provider currently tracked by reputation.com, an initial e-mail is sent to the patient, typically within the first 24 hours after their appointment, asking them to leave a review or star rating on Facebook or Google.
Three days after the initial e-mail, if they don't respond, another e-mail is sent inviting them to leave a review or rating on Google.
Five days after the second e-mail, if they still don't respond, one more e-mail is sent asking them to give a rating.
Reputation.com is a business-to-business online reputation and customer experience management company headquartered in Redwood City, Calif.
The company has stated that its software-as-a-service platform helps businesses monitor and respond to online reviews, social media and surveys; analyze customer sentiment; and collaborate to make operational improvements.