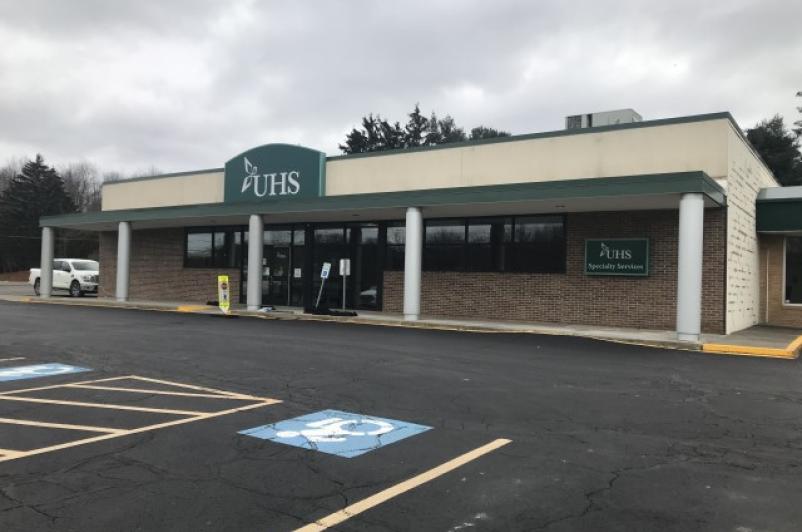 UHS expands services at Apalachin location
January 03, 2022
UHS is broadening its clinical presence in the western part of Greater Binghamton by opening an outpatient, multi-specialty office in Apalachin as the New Year gets under way.
The site's address is 8836 State Route 434 in Apalachin.
The site opened Jan. 3 with the launch of Nephrology services, which have moved from the Jensen Road facility in Vestal.
Gastroenterology, Orthopedics and Podiatry also will be scheduling clinics at the new facility on certain days of the week.
Installation of X-ray services to support the specialties is expected to be completed in mid-January.
Apalachin is within the Town of Owego in Tioga County.
Watch for details about the facility and the hours of services that will be offered at the site.