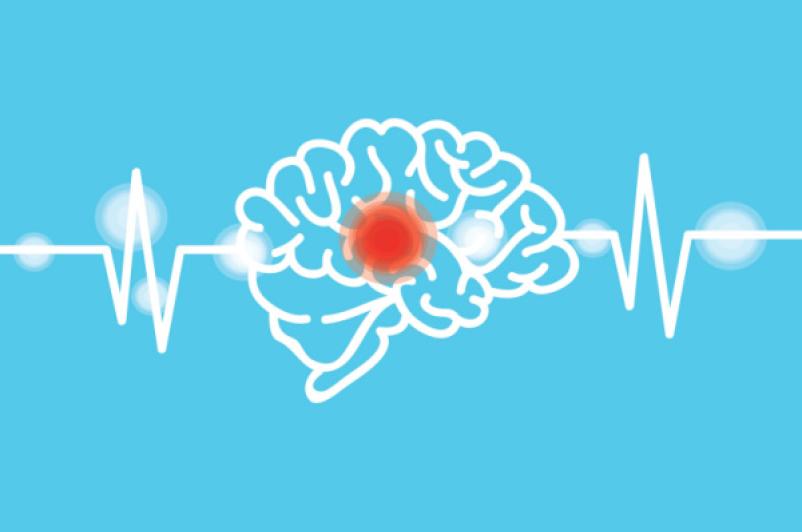 UHS earns national recognition for stroke care
July 24, 2023
UHS Wilson Medical Center has received a 2023 "Get with the Guidelines-Stroke Silver Plus Performance Achievement Award" and The Joint Commission's Certificate of Distinction as a Primary Stroke Center.
The award from the American Heart Association recognizes UHS' commitment to implementing a higher standard of stroke care and its success in ensuring that stroke patients receive treatment according to nationally accepted standards and recommendations.
Stroke is the No. 5 cause of death and a leading cause of disability in the U.S. A stroke occurs when a blood vessel that carries oxygen and nutrients to the brain is either blocked by a clot or bursts. When that happens, part of the brain cannot get the blood and oxygen it needs, so brain cells die. Early stroke detection and treatment are key to improving survival, minimizing disability and accelerating recovery times.
Get With The Guidelines puts the expertise of the American Heart Association and American Stroke Association to work for hospitals nationwide, helping ensure patient care is aligned with the latest evidence- and research-based guidelines. Get With The Guidelines - Stroke is an in-hospital program for improving stroke care by promoting consistent adherence to these guidelines, which can minimize the long-term effects of a stroke and even prevent death.
To receive the special award, UHS showed that it consistently followed the program's treatment guidelines for 12 consecutive months, demonstrating how the organization has committed to providing quality care for stroke patients. In addition to following treatment guidelines, Get With The Guidelines participants also educate patients to help them manage their health and recovery at home.
To receive the Gold Seal of Approval from The Joint Commission, UHS Wilson Medical Center underwent a rigorous onsite review. During the visit, a team of Joint Commission reviewers evaluated compliance with related certification standards. Joint Commission standards are developed in consultation with health care experts and providers, measurement experts and patients. The reviewers also conducted onsite observations and interviews. 
"Certification recognizes health care organizations committed to fostering continuous improvement in patient safety and quality of care," says Deborah Ryan, MS, RN, interim executive vice president, Accreditation and Certification Operations, The Joint Commission. "We commend UHS for using certification to reduce variation in its clinical processes and to strengthen its program structure and management framework for patients."
According to the American Stroke Association, each year approximately 795,000 people suffer strokes. Of that number, 610,000 are first attacks and 185,000 are recurrent.
Every 40 seconds, someone in the United States is suffering from a stroke, accounting for one in every 18 deaths in the U.S.
But quick treatment at a hospital or medical center properly staffed and equipped to deal with strokes can save lives and minimize the damage strokes can cause, studies have shown.
Learn more about UHS Stroke Care by clicking here.