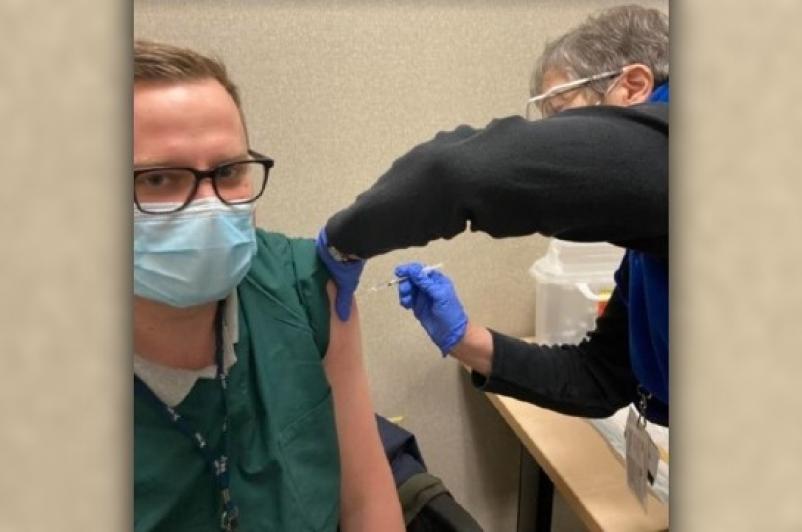 UHS' Dr. Jones among first to get vaccinated for COVID-19
December 23, 2020
An infectious disease specialist was one of the first members of the UHS team to get the vaccine for COVID-19 on Dec. 19.
Zachary Jones, MD, joined several other regional providers to get in line for the shot.
He said he experienced some arm pain at the injection site for several hours after the shot, but no other noticeable side effects.
And he urged other people to get the vaccine as soon as it is available to them.
"I would strongly encourage anyone who qualifies for the vaccine to go ahead and get it," he said. "Studies for both the Pfizer and Moderna vaccines indicate they are safe and highly effective. The vaccines are both approved for anyone over the age of 16 who is not pregnant or breast-feeding."