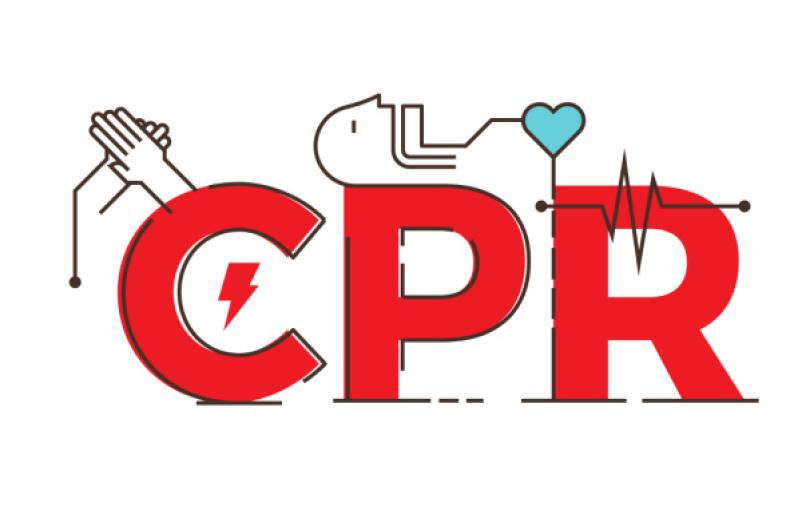 UHS athletic trainers can respond quickly to a cardiac event
January 23, 2023
The sports medicine experts at UHS say a cardiac arrest can happen to anybody, anytime, anywhere—including to a young, healthy-appearing athlete on the field of play.
But athletic trainers from area hospitals, as well as members of the local emergency medical services community, are on hand for many of the high school, college and professional games played across the Southern Tier.
And defibrillators are readily available at local sporting events.
"If a heart incident should happen at one of these events in our region, the players can be assured that they're in good hands," said Darrell Harvey, DPT, PT, director of Outpatient Operations for the UHS Physical Therapy and Rehabilitation Department. "Our athletic trainers are on hand and prepared for cardiopulmonary resuscitation and defibrillation if needed."
The trainers receive specialized education to provide—not just first aid but lifesaving resuscitation if called upon to do so.
UHS has contracts to provide athletic trainer services for student sports at nine regional school districts, plus at Binghamton University club sports and Binghamton Black Bears hockey games, as well as at special events such as the Dick's Sporting Goods Open and area road races.
Athletes are further supported because coaches must be trained in CPR and local emergency medical services are on-site for games. At any given game, a number of automatic external defibrillators, or AEDs, will be present and can be brought into action to resuscitate players.
Research shows that more than 90 percent of sudden cardiac arrests in young athletes happen either during or immediately after strenuous activity. While the average age of people suffering from a cardiac arrest is between 35 and 44, some younger athletes can have undiagnosed heart conditions.
Having a defibrillator close at hand can make all the difference. Research shows that using an AED within three to five minutes of a cardiac arrest can mean survival rates as high as 70 percent. Many lives have been saved during sporting activities by having an AED present at the time of cardiac arrest.
High-contact sports can lead to serious injuries and heart episodes, but preparation and the quick response of athletic trainers on the field can make a world of difference, Mr. Harvey noted.
"It's been shown that you can double or even triple the chance of survival by intervening with early CPR and defibrillation," he said.
Caitlin O'Reilly, athletic trainer and Field Sports Medicine manager for UHS, overseeing the trainers who provide coverage at games said: "I would encourage coaches and parents to be trained in CPR. If you are at a facility that has an AED available, you should know where it is and how to use it. This is a public health opportunity for people learn."
The athletic trainers go through rigorous education and drilling to be able to respond to and navigate on-field emergencies. The relationships with local EMS as well as other athletic trainers play a pivotal role in this as well.
"The communication amongst everyone and the understanding of our roles in these situations is why we drill," Caitlin noted.
To learn more about UHS Sports Medicine, click here.