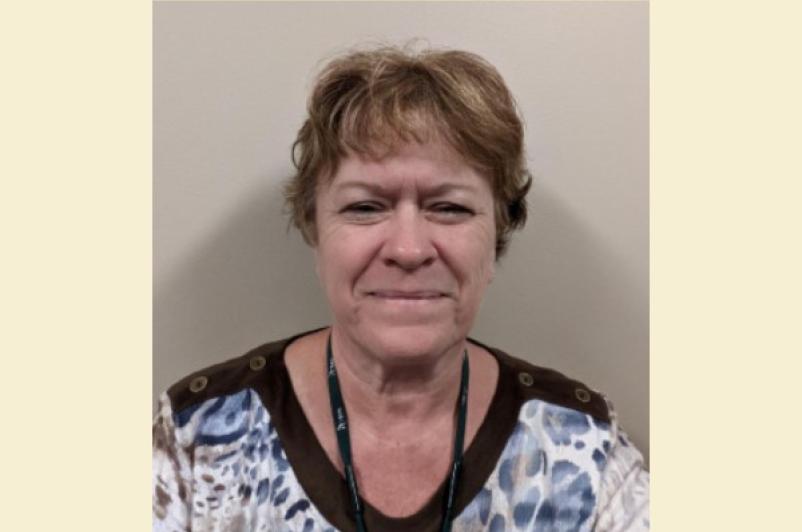 Caren Bush named 2022 Rural Health Practitioner
November 17, 2022
Caren Bush, Wellness Coordinator at UHS Primary Care Endicott, has been chosen as the 2022 Rural Health Practitioner by the Rural Health Network.
This award is presented to a healthcare practitioner who works in rural communities and/or works to address rural health issues as part of the Rural Health Network's National Rural Health Day Awards.
The National Organization of State Offices of Rural Health (NOSORH) sets aside the third Thursday of every November to celebrate National Rural Health Day (NRHD). NRHD is an opportunity to "Celebrate the Power of Rural" by honoring the selfless, community-minded and determined spirit that prevails in rural America.
Caren was chosen because she was identified as a tireless advocate for the needs of patients, working to ensure that they have the resources needed to address health concerns.
Caren has been involved with the Produce Prescription Program (PRx) since the 2nd year (2018), and enrolls the most participants of any site each year. The Rural Network's PRx program allows health care providers in the community to write prescriptions for fresh fruits and vegetables to patients who are at-risk or have been diagnosed with diet-related chronic illness. Patients receive vouchers to spend at local farmers' markets, farm stands, and other retail options – giving additional purchasing power to people who need it most.
"The Produce Prescription Program is a great way for patients to enjoy healthy, fresh food. They are able to choose produce they have always loved or something new without having to take away from their food budget." said Caren, "The Produce Prescription Program encourages good nutrition and promotes healthy eating lifestyles. I am proud to be a part of this program."
In addition to referring patients to the PRx program, Caren frequently refers patients who have transportation barriers to the Getthere Call Center. In early 2021 Caren and one of the Rural Health Network's Mobility & Transportation Advocates worked with Wings of Hope to get a patient to treatment at the Cleveland Clinic. Her efforts were vital to coordinating that trip.
Congratulations to Caren for being recognized for her fantastic work!