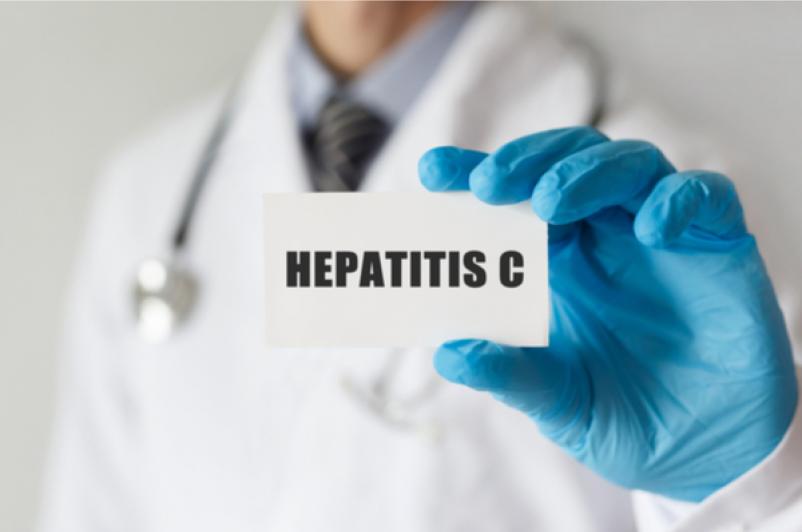 UHS receives $1.5 million for hepatitis C outreach
July 19, 2021
UHS has received a $1.5 million grant from the New York State Department of Health to extend outreach programs to people affected by the disease hepatitis C.
The five-year grant from the health department's Bureau of Hepatitis Health Care provides $300,000 a year for UHS to extend information, testing and treatment to area residents impacted by hep C.
Dedicated staff from UHS' Binghamton Primary Care and Gastroenterology departments and the New Horizons Medication-Assisted Treatment Clinic will work together to link more hep C patients to care, advance treatment initiation and completion rates and increase the number of people cured.
New Horizons will focus on patients with a history of opioid use, and Gastroenterology will manage patients with advanced hep C, said TeriAnn Montoya, coordinator of HIV and PreP Programs at UHS Primary Care Binghamton.
"We're all so excited to be able to work together on this important project," she noted.
According to Ms. Montoya, the grant funds will be used for a full spectrum of staff, services and outreach efforts, including targeted social media and other advertising, sponsorship of and participation in events potential patient groups will likely attend and financial assistance for patients to afford co-pays and medication.
The grant will also support hiring an outreach coordinator to lead educational sessions, both in-person and virtually, for other regional hospital staff, providers and patients.
"We'll also work with primary care providers about how to talk with patients at risk for or diagnosed with hepatitis C, and what treatment options we can offer," said Ms. Montoya.
A program peer, a patient who has or had hepatitis C, will also be available to patients as a resource.
Available since 2014, UHS' hep C outreach efforts are completely grant-supported and designed to be a force for hep C awareness and treatment accessibility.
Hepatitis C is a liver disease caused by a viral infection spread through contaminated blood.
Risk factors for acquiring the condition include IV and intranasal drug use, blood-to-blood contact, unintentional needlesticks, sharing household items (such as razors or toothbrushes) with someone infected and, rarely, sexual contact with someone infected.
"Hepatitis C is highly infectious, so transmission can happen with just one exposure," said Erica Hill, RPA-C, Internal Medicine lead hepatitis C provider. "People currently infected or those at risk should avoid sharing any needles or injection tools, such as vials, cotton, saline or anything that has been in contact with their blood."
Needle exchanges, conducted in this area by the Southern Tier AIDS Program, provide clean needles to anyone who needs them, she noted.
Statewide, hep C affects 55 out of 100,000 people. In Broome County, that number is 100 out of 100,000.
"High rates of opioid use drive the increased hepatitis C infection rate locally, which is why this program is so crucial," said Ms. Hill.
Untreated, hep C can cause chronic liver disease, including cirrhosis, liver failure and cancer.
Generally, hep C is asymptomatic, so about half of individuals infected with the condition are unaware of their status, making increased testing crucial.
A blood test exists that produces results in minutes, making testing at in-person events practical.
Treatment is eight to 12 weeks of oral medication, which can begin even if the patient is still using drugs or alcohol.
"These medications are well-tolerated, and offer a 97-100 percent cure rate," Ms. Hill said.
However, the course of treatment doesn't provide lifetime immunity, so reinfection is possible if a patient is exposed again.
Individuals born between 1945 and 1965 are five times more likely to have hep C than people in other age groups.
UHS' essential message to the public? Get tested at least once for hep C after age 18, and after engaging in any activities that could result in the exchange of infected blood.
"There is no typical hepatitis C patient," Ms. Montoya said. "Everyone should feel comfortable and confident in requesting a test. We're a primary care practice, and people in our waiting room could be here for anything. We serve everyone in a judgment-free place."
-
For more information on hepatitis C and UHS' outreach program for people with this condition, contact UHS Primary Care Binghamton, at 33 Mitchell Ave. in Binghamton, 762-3281.