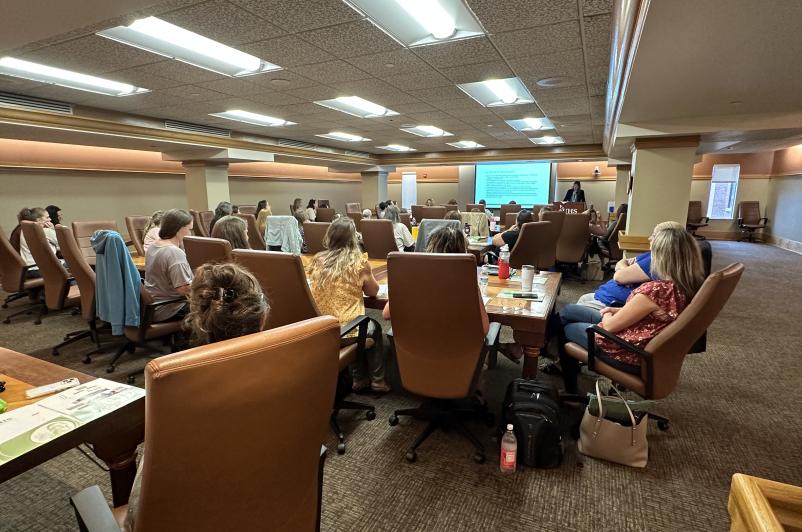 UHS holds School Nursing Training Day
August 30, 2023
Local nurses from Broome and Tioga Counties gathered at UHS on Tuesday, Aug. 29, to get updated on the most-up-to-date guidelines from New York State. The training day was operated by UHS medical director liaisons, Caitlin DiGiulio, FNP-C, and Courtney Ellis-Jamison, FNP-C.
A total of 44 nurses from 14 different districts, ranging from beginner to over 25 years of experience in school nursing, were updated on the latest concussion guidelines while also discussing the importance of nurses in schools and how to be good advocates for the school nursing profession.
The group was also treated to guest speaker presentations from the Broome County Health Department on immunizations and from STAP on Narcan training.
"It was so great to be able to get this group of individuals together," said Caitlin DiGiulio FNP-C, UHS medical director liaison. "They often communicate with each other but do not get to meet up with each other in person."
The day was well received, with many requests being put in during the evaluation period for another school nurse training day in March, 2024.