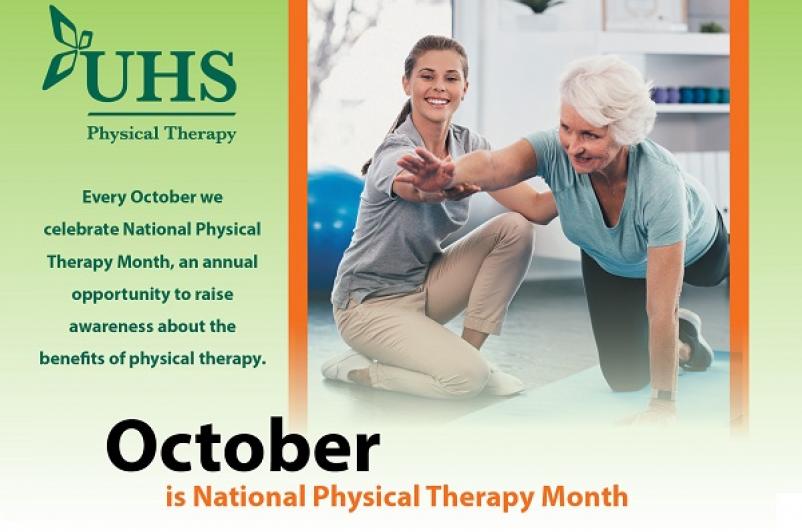 UHS highlights benefits of Physical Therapy during national observance
October 13, 2021
October is National Physical Therapy Month; a time to highlight the importance of Physical Therapy and Rehabilitation services.
Physical therapists are movement experts who team with physical therapist assistants to treat people of all ages and abilities. They are licensed healthcare providers who help patients avoid surgery and prescription drugs, maximize your mobility, manage pain and chronic conditions, and improve your physical function and fitness.
Some of the things your physical therapy team can help with:
Before and after orthopedic surgeries such as joint replacement or sports injuries
Women's health: pre and post partum, pelvic floor dysfunction, and incontinence
Balance deficits
Concussion
Vertigo
Occupational and Hand Therapy
Pediatrics: torticollis, neurological and physical developmental delays, and orthopedic injuries
To learn more about Physical Therapy and Rehabilitation at UHS, click here.
To learn more about National Physical Therapy Month, click here.