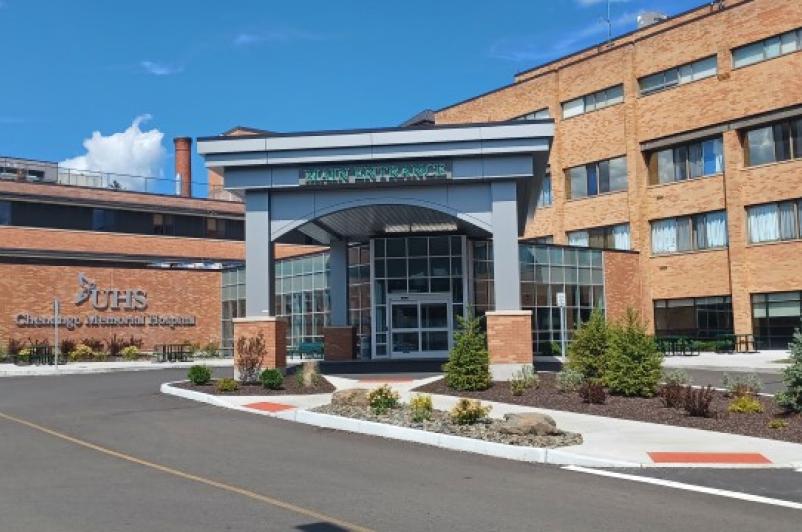 UHS Chenango Memorial awarded $20 Million state grant
February 17, 2023
Chenango County's only hospital will have more than $20 million at its disposal to redesign primary and specialty care services over the next five years, thanks to a state funding initiative fueling healthcare transformation across New York.
Leaders at UHS Chenango Memorial Hospital received word Wednesday of their success in securing $20,560,485, which they will use toward creating a new Infusion Center, dedicated Women's Imaging Suite and Pre-Admission Testing Center as well as make other strategic investments in hospital-based services.
The Norwich hospital is one of 127 health care organizations across the state, and one of seven in the Southern Tier, to receive a piece of the $658 Million announced by Governor Kathy Hochul's office this week.
"This is a significant win for our community," said Joseph Stagliano, chairman of the Norwich hospital's Board of Directors. "The impact of this award will be felt for generations to come."
The announcement comes as UHS Chenango Memorial celebrates the first anniversary of its new Emergency Department and Walk-In center and puts the finishing touches on the first phase of its Chenango Medical Neighborhood Plan. The seed money for the historic investment – which was focused on redesigning ambulatory services – came from a previous round of the same funding source: New York State Department of Health's Statewide Health Care Facility Transformation Program.
According to Dr. Drake Lamen, the new grant will allow the hospital to expedite the next phase of this multiphase plan to reconfigure, redesign and redeploy Chenango Memorial's essential resources to promote community wellness and increase access to care, while ensuring the long-term sustainability of Chenango County's core healthcare system.
"We are excited for this opportunity to capitalize on our momentum and move forward with Phase 2," UHS Chenango Memorial's president and CEO said. "The continued investments made possible by this grant will position our hospital to further enhance service offerings and more cost-effectively deliver care, as well as to continue meeting the evolving health needs of the community we have served for over one hundred years."
Stagliano credited Lamen and his leadership team for their efforts to transform care delivery at the Norwich hospital.
"On behalf of our board of directors, I would like to congratulate Dr. Lamen and his team on this amazing grant award," Stagliano said. "They have been relentless in looking for opportunities to fund these upgrades, and we appreciate their vision and ability to execute on this well thought out plan."
UHS Chenango Memorial Hospital is a member of United Health Services, a locally owned not-for-profit 916-bed hospital and health care system serving the Greater Binghamton region from more than 40 locations around New York's Southern Tier.