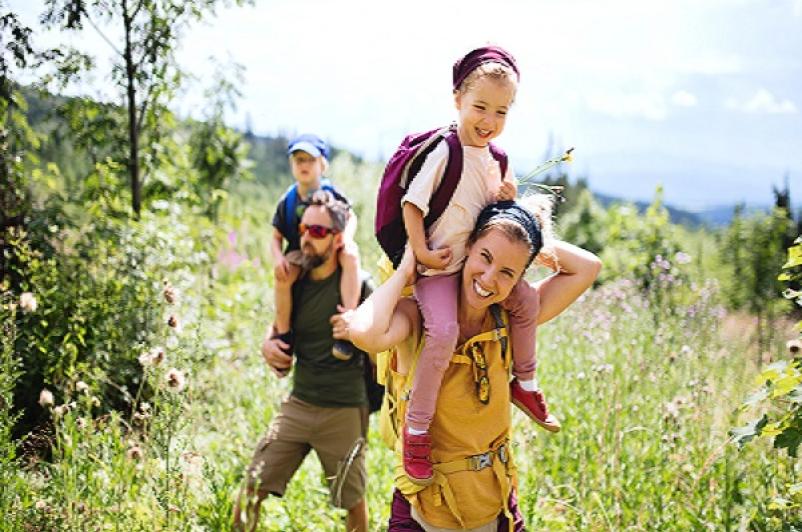 Take precautions to avoid getting Lyme disease
July 17, 2023
We all know warmer weather means spending more time outdoors. It also means the season for ticks, and these parasites are known to carry Lyme disease, particularly in the Northeast, mid-Atlantic, and upper Midwest areas. Lyme disease is a tick-borne illness caused by the bacterium Borrelia burgdorferi and Borrelia mayonii (found only in the upper Midwest). Tick exposure can occur year-round, but the pests are most active during the summer and fall seasons near densely wooded and grassy areas.
According to the Centers for Disease Control and Prevention, approximately 476,000 million Americans are diagnosed and treated for Lyme disease from the bite of infected black-legged ticks (deer ticks) every year. Based on data from lab reports in New York, the Broome County Health Department stated there were 658 cases in Broome County last year. Many factors likely contribute to the increasing case numbers of Lyme disease. However, the CDC claims the spread of Lyme disease over the past several decades has been linked to environmental factors such as climate change and land use patterns.
The risk of encountering a tick may be relative to outdoor activities like gardening or walking your pet. You can still enjoy your summer outdoors if you take precautions. Annie DePugh, RN, BSN, MPH, UHS system director of Population Health Management said, "If you're outside, you should do a skin check daily. Do an active skin check when bathing and changing your clothes, and also remember to check your pets for ticks. Removing a tick within 36 hours decreases the risk of Lyme disease." Check below for tick-bite prevention tips and how to remove a tick properly.
Preventing tick bites:
Cover your skin while walking in grassy areas where ticks are prevalent.
Use Environmental Protection Agency (EPA)-registered insect repellents.
Take a warm shower soon after returning from wooded areas.
Examine your clothing, gear, and pets after being outdoors.
Check these parts of your body carefully after being in tick-prone areas:

Under the arms
In and around the ears
Inside belly button
Back of the knees
In and around the hair
Between the legs
Around the waist
How to remove a tick:
Using tweezers, grasp the tick near the mouth parts, as close to the skin as possible.
Pull the tick in a steady, upward motion away from the skin.
DO NOT use kerosene, matches or petroleum jelly to remove the tick.
Disinfect the site with soap and water, rubbing alcohol or hydrogen peroxide.
Record the date and location of the tick bite. If rash or flu-like symptoms appear, contact your healthcare provider immediately.
A Lyme disease diagnosis usually depends on a review of all signs and symptoms, a history of known or possible exposure to ticks and a blood test to find disease-fighting antibodies to the bacteria. If caught early enough (tick removed within 36 hours), Lyme disease is treatable with antibiotics, but if it's left untreated, symptoms can spread to the joints, heart and nervous system. Below are some early signs and symptoms of Lyme disease.
Early signs and symptoms:
Fever, chills, headache, fatigue, muscle and joint aches, and swollen lymph nodes may occur instead of a rash.
Erythema migrans (EM) or bullseye rash:

It occurs in approximately 70 to 80 percent of infected persons.

The rash begins at the site of a tick bite after a delay of three to 30 days (average is about seven days).

It expands gradually over several days, reaching up to 12 inches or more (30 cm) across.

It may feel warm to the touch but is rarely itchy or painful.

Sometimes clears as it enlarges, resulting in a target or bullseye appearance.

The rash may appear on any area of the body.

It does not always appear as a "classic" erythema migrans rash.
While not all ticks carry Lyme disease bacteria, you should still be cautious when you're spending time outdoors. "Awareness is the key here; the best way to prevent Lyme disease and stay healthy this summer is to be mindful of your outside activities and consistently be on the lookout for ticks," said Mrs. DePugh. Unfortunately, we can't be as carefree as we would like outdoors, but reducing our exposure to ticks is the best way to avoid Lyme disease.
For more information on UHS Pediatric Services or UHS Primary Care Services, please visit nyuhs.org.