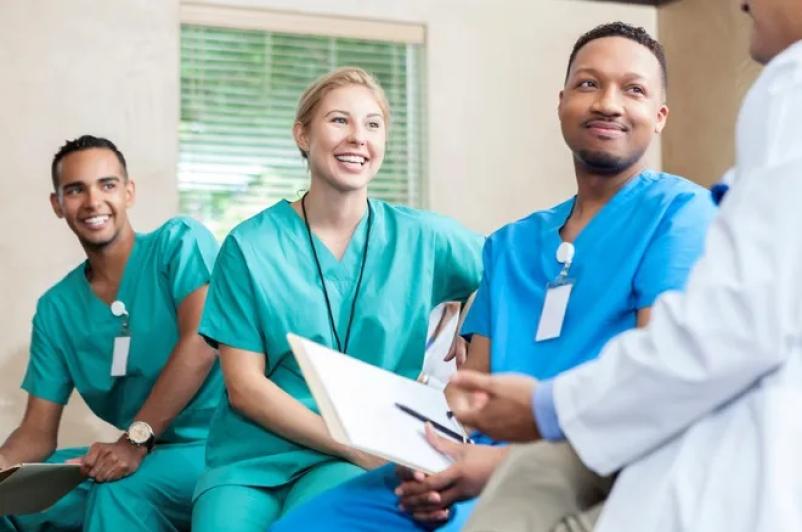 Patients benefit from nursing certification
March 12, 2023
A wide range of nurses across the country and right here in our own community further their education and expertise by pursuing credentialing or certification in specialized fields of healthcare.
Certified Nurses Day, March 19, is an annual observance that recognizes these nurses who are particularly dedicated to professionalism, excellence, recognition and service. Employers, certification boards, education facilities, hospitals and providers celebrate and publicly acknowledge nurses who earn and maintain the highest credentials in their specialties.
Certified Nurses Day honors nurses worldwide who contribute to better patient outcomes through national board certification in their specialties, according to nursing leaders at UHS. Across the UHS healthcare system, 120 nurses have attained national certifications in various specialized areas.
Patients are among the beneficiaries of this commitment to higher learning and specialization. Professional certification is a voluntary designation earned by individuals who demonstrate a high level of competency, skill, and knowledge in their fields. Certification affirms advanced knowledge, skill, and practice to meet the challenges of modern nursing and enhance the patient experience.
"Certification validates the clinical knowledge that nurses pursue in their chosen areas of specialization and is evidence of a nurse's desire to sustain ongoing professional development," said Irene Sabin, MSN, RN-BC, CCRN, Professional Practice nurse manager at UHS. "We encourage our nurses to get certified because of the known benefits associated with certification: better patient outcomes and a higher quality of care. Certification also boosts the confidence RNs have in providing excellent care."
Several years ago, more than 70 organizations participated in the first Certified Nurses Day by signing a proclamation and launching a series of annual recognition events nationwide. Thank you, Certified Nurses, for committing to excellence in your profession! To learn more about nursing opportunities at UHS, click here.