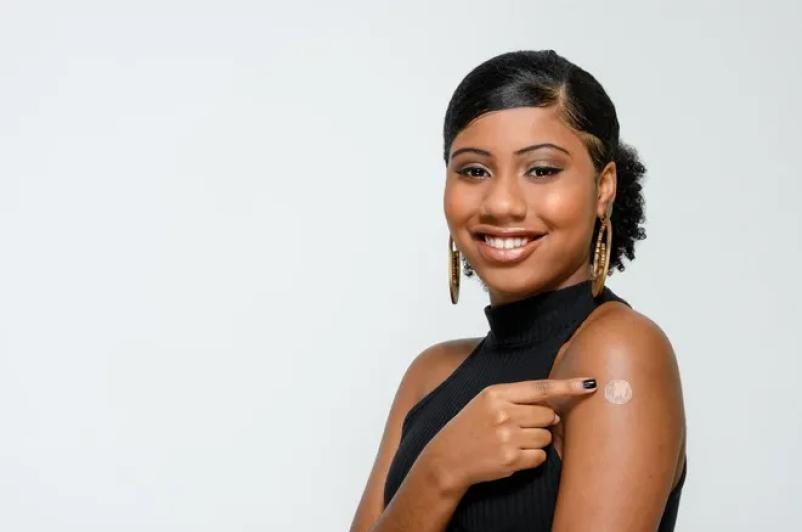 HPV vaccine offers life-saving benefits
June 06, 2022
Human papillomavirus (HPV) is the most common sexually transmitted infection in the United States and the cause of almost all cervical cancers in women. Nearly 80 million individuals in the U.S., most in their teens and early 20s, are infected with HPV. More than 12,000 women in the U.S. are diagnosed with cervical cancer each year, but the disease can be prevented with vaccination.
Moreover, HPV is associated with cancers in other parts of the body, including the vulva, vagina, penis, anus and oropharynx (the back of the throat, including the base of the tongue and tonsils).
"Cervical cancer alone is one of the most preventable cancers, yet each year in the U.S. there are 4,000 deaths from it," said Mary DeGuardi, MD, medical director of Pediatrics at UHS Hospitals.
Because of the potential for the virus to cause serious diseases, pediatricians at UHS encourage young people—both females and males--to get vaccinated against HPV. This vaccination is recommended for those ages 11 and 12, and can be given starting as early as age 9. Preteens need HPV vaccination so they are protected from HPV infections that can cause cancer later in life. If you are older than 26 and interested in HPV protection, it's recommended that you consult your healthcare provider.
The Centers for Disease Control and Prevention recommends that 11- to 12-year-olds receive two doses of HPV vaccine six to 12 months apart. Only two doses are needed if the first dose was given before the person's 15th birthday. Teens and young adults who start the series later, at ages 15 through 26 years, need three doses of HPV vaccine.
Children ages 9 through 14 who have received two doses of HPV vaccine less than five months apart will need a third dose. Three doses are also recommended for people ages 9 through 26 who have weakened immune systems.
The vaccine is not recommended for some individuals. Tell your doctor about any severe allergies you have. Be sure he or she knows whether you have ever had a life-threatening allergic reaction to any ingredient of an HPV vaccine, or to a previous dose of HPV vaccine. You should not get the vaccine if you have an allergy to yeast (Gardasil and Gardasil 9), or if you are pregnant.
HPV vaccination works extremely well. The vaccine has the potential to prevent more than 90 percent of HPV-attributable cancers. Since HPV vaccination was first recommended in 2006, infections with HPV types that cause most HPV cancers and genital warts have dropped 88 percent among teen girls and 81 percent among young adult women. Also, fewer teens and young adults are getting genital warts. HPV vaccination has also reduced the number of cases of pre-cancers of the cervix in young women.
"The HPV vaccine has been monitored for more than 15 years and has been found to be very safe and effective," Dr. DeGuardi said.
The protection provided by HPV vaccines lasts a long time. In studies, people who received HPV vaccines were followed for at least about 12 years, and their protection against HPV has remained high with no evidence of decreasing over time. So, it's important for parents, children and adolescents to understand this particular type of vaccination and the potential for lifesaving benefits. To learn more about HPV and the vaccine, click here.