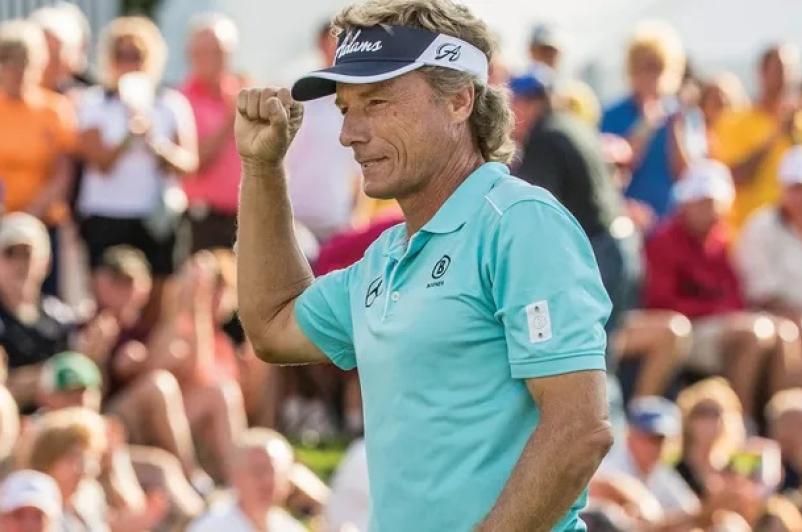 Golf legend Bernhard Langer to headline UHS' Expo
August 08, 2022
UHS is excited to announce that two-time Masters champion and World Golf Hall of Fame member Bernhard Langer will headline the 2022 free golf and health exposition sponsored by UHS at the Dick's Sporting Goods Open.
"The UHS Golf Expo with Bernhard Langer, Featuring Fitness, Nutrition and Virtual Health," will be held on Wednesday, August 17, at En-Joie Golf Club in Endicott.
With a Dick's Open win in 2014, and returning to play in this year's tournament as well, Mr. Langer is familiar with the course and the area. He will speak at a presentation that starts at 6:15 p.m. on the 18th green where he will be accompanied by SiriusXM host Dave Marr for an interview, question-and-answer segment and demonstration of chipping and putting.
The live presentation will follow the Expo, which will feature health information tables, prize drawings and giveaways, starting at 4 p.m.
Also, in connection with the August 17 Expo, UHS will join with the Dick's Sporting Goods Open to host a Family Fun Night at En-Joie, on Saturday, August 20.
On that date, a popular animated film, "Sing 2," will be shown starting at 8 p.m., followed right after by a fireworks display. The family friendly event is free and open to the public.
Watching the round of golf on August 20 is free for all spectators, so the gates will be open all day.
Mr. Langer's visit on August 17 will be another milestone for UHS' annual golf and health exposition, said John M. Carrigg, president and chief executive officer of UHS.
"We of Team UHS are honored to have Bernhard Langer, one of the world's greatest golfers, as the honorary host of our Expo this year," Mr. Carrigg said. "Not only is he a champion athlete in every sense of the word, he is a champion in the cause of physical fitness, good nutrition and wellness for a lifetime."
At age 64, Mr. Langer has the most senior major championships among the PGA Tour Champions. He has nine senior major titles and is one of only five golfers to win on all six continents where golf is played.
At UHS' Expo, Mr. Langer will be providing tips on both golf and wellness. Along with this, different service providers from UHS will be offering a variety of displays on how to stay healthy and will show what UHS has to offer the community.
"We are excited to continue our partnership with UHS and welcome another World Golf Hall of Fame member to this special event," said John Karedes, executive director of the Dick's Open. "What Mr. Langer has been able to accomplish at his age is a testament to not only his skill but to great health and wellness. This makes him a perfect fit for our event."
There will be giveaways and prize drawings at the Expo. Although the event is free, advance registration is recommended; call 607-205-1500 or click here to register.