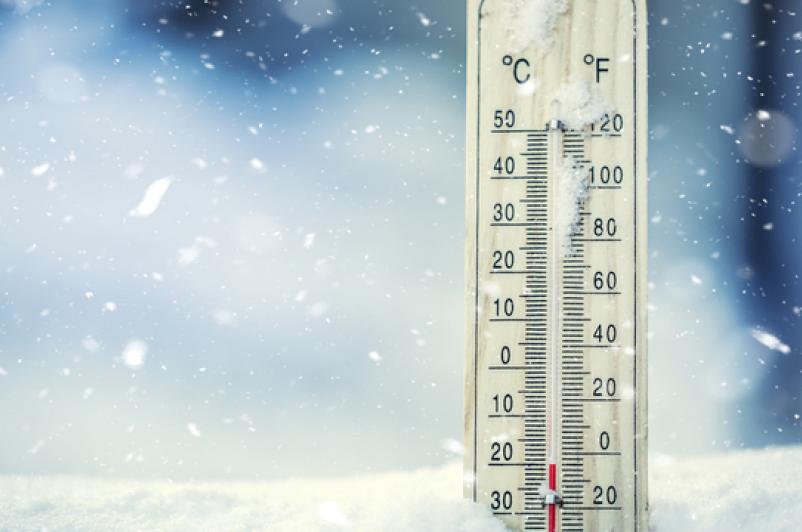 Be prepared for the extreme cold
January 31, 2023
With frigid temperatures in the forecast we want to remind our service area that serious health problems can result from prolonged exposure to the cold.
Know the signs of frostbite and hypothermia
Frostbite is an injury to the body that is caused by freezing. Frostbite is most common on exposed skin, such as your cheeks, nose and ears. It can also occur on hands and feet. Early warning signs include numbness, loss of feeling or a stinging sensation.
Immediately get out of the cold if you suspect frostbite. Slowly warm the affected area — but don't rub it because that can damage your skin. Seek emergency care if numbness doesn't go away.
Hypothermia is abnormally low body temperature. When exposed to cold temperatures, your body begins to lose heat faster than it can be produced. Exercising in cold, rainy weather increases the risk of hypothermia. Older adults and young children are at greater risk.
Hypothermia signs and symptoms include:
Intense shivering
Slurred speech
Loss of coordination
Fatigue
Seek emergency help right away for possible hypothermia.
Keep safe and warm while you're inside
Set your heat to at least 68–70°F. To save on heating bills, close off rooms you are not using. Close the vents and shut the doors in these rooms, and keep the basement door closed. Place a rolled towel in front of all doors to keep out drafts.
Make sure your house isn't losing heat through windows. Keep your blinds and curtains closed. If you have gaps around the windows, try using weather stripping or caulk to keep the cold air out.
Dress warmly on cold days even if you are staying in the house. Throw a blanket over your legs. Wear socks and slippers.
When you go to sleep, wear long underwear under your pajamas, and use extra covers. Wear a cap or hat.
Make sure you eat enough food to keep up your weight. If you don't eat well, you might have less fat under your skin. Body fat helps you to stay warm.
Drink alcohol moderately, if at all. Alcoholic drinks can make you lose body heat.
Ask family or friends to check on you during cold weather. If a power outage leaves you without heat, try to stay with a relative or friend.
Learn more about staying safe in the extreme cold by clicking here: cdc.gov/disasters/winter/guide