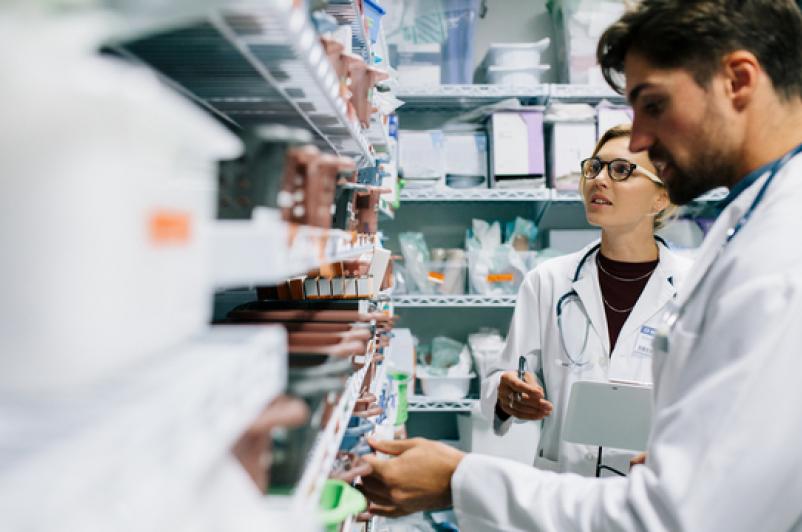 Wilson Place pharmacy now open around-the-clock
March 23, 2021
The UHS Pharmacy at Wilson Place, 52 Harrison St. in Johnson City, is providing around-the-clock pharmacy services.
This allows the UHS Pharmacy Department to offer needed services to more patients.
In addition, it enables UHS to provide key niche services, such as meeting the needs of the discharged patient, while at the same time providing greater availability to meet other types of outpatient care needs.
"Our Pharmacy team is very enthusiastic about being able to extend our services to 24 hours a day at Wilson Place," said Bill Waldron, RPh, MHA, director of Pharmacy Community Practice at UHS.
There is only one other major retail pharmacy in Greater Binghamton offering weekend service, and Wilson Place is the 24-hour pharmacy that is closest to UHS' hospitals.
All UHS retail pharmacies are open to the general public. For more information, click here.