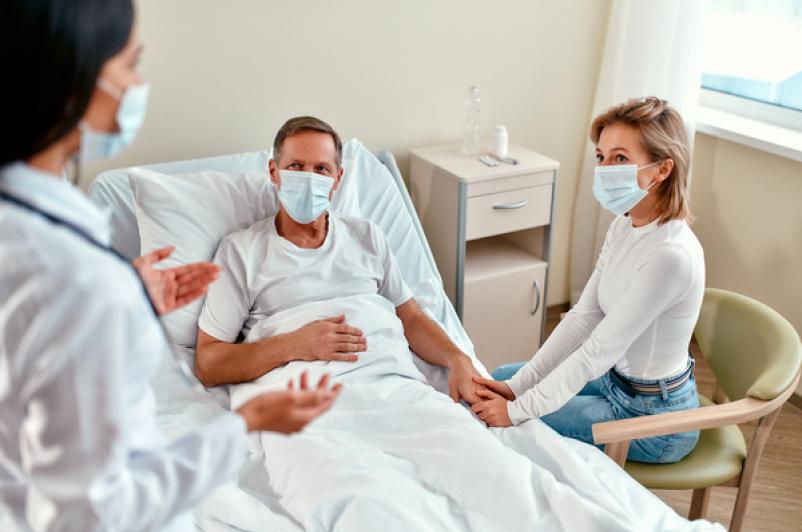 Visitation expands at hospitals, with masks in place
June 15, 2021
Visitation at Greater Binghamton hospitals and nursing homes, which has been limited during the COVID-19 pandemic, has increased, with some restrictions still in place.
Lourdes and UHS leaders have announced that visiting hours at most of their locations will return to pre-COVID times.
Each visitor is required to wear a mask, regardless of whether they have been vaccinated against COVID. They must also use a designated entrance to access the hospital and be screened by visitor management personnel before going to see a patient.
If the visitor has a fever, sore throat or other possible COVID-19 symptoms, they won't be allowed to visit, and visitors under age 12 won't be permitted.
Visitation hours, rules and number of visitors permitted vary from facility to facility, so it is recommended that people go to each healthcare organization's website for specifics before coming to the hospital, nursing home or provider's office.
The details are posted on Lourdes' site at ascension.org and UHS' site at nyuhs.org.
The community's health, safety and well-being are of the utmost importance to the healthcare teams at Lourdes and UHS.
If a person is not feeling well, clinical experts strongly encourage them to call their provider's office or use virtual walk-in before coming in, especially if they are experiencing fever, shortness of breath, cough or any combination of those.
They also stress that an individual should never delay seeking in-person care if they are struggling to breathe.