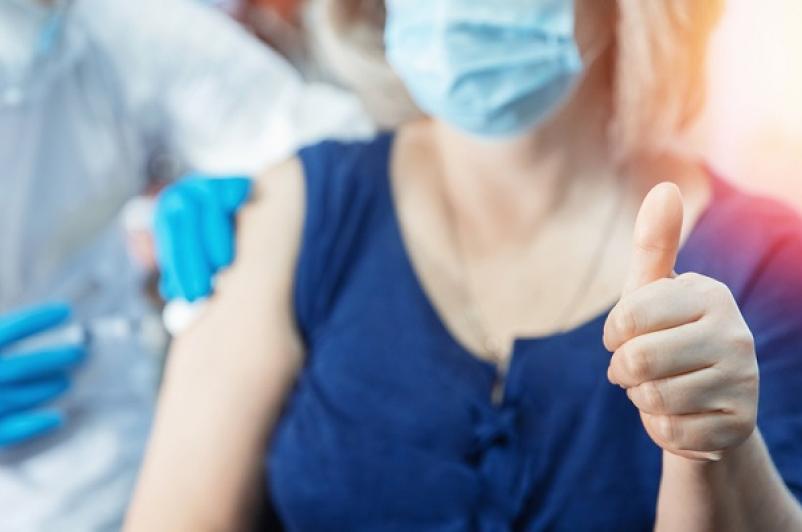 UHS offers flu shots by appointment
December 26, 2022
Just because COVID-19 is the new reality, it doesn't mean the flu went away. On the contrary, flu season still comes around every year. So it's vitally important to get your annual flu shot, whether or not you've had COVID or the COVID vaccine. Before one flu season is even over, members of the World Health Organization meet to decide which strains are likely to infect the most people during the next season.
UHS offers flu shots to the public by appointment. With only a few exceptions, getting the annual influenza vaccine is a good idea for everyone age six months and older. Unlike some vaccines you receive only in childhood, and periodic vaccines like those for tetanus or whooping cough, a flu shot is needed every year. That's because there are multiple strains of the flu. (A fee is charged for the shot at UHS sites.)
Flu vaccine is available at UHS primary care and pediatric offices throughout the region.
Call your primary care provider or your child's pediatrician to make an appointment. For information about UHS' primary care offices, click here, and for pediatric offices, click here.
Flu vaccine is also available at the UHS Pharmacy Vaccine Clinic at UHS Binghamton General Hospital, 10-42 Mitchell Ave., Binghamton.
To schedule an appointment online for the UHS Binghamton General Hospital location, click here.
How the shot protects you
Antibodies will peak a month to a month and a half after your shot and last for about six months afterwards. If you don't get a flu shot early—and change your mind later in flu season, vaccination is still beneficial. For some people in higher-risk groups, the flu can be a particularly big threat. For example, it's especially important to get a flu shot if you are pregnant; immunosuppressed; a person with a chronic cardiopulmonary disease; have a renal, hepatic, neurologic, hematologic or metabolic disorder (including diabetes); are over age 50; are a healthcare worker; are a nursing home resident; or are the parent, caregiver or household contact of an infant under six months of age.
Flu shots and kids
Children ages six months and up, and particularly children on long-term aspirin therapy, should all be sure to get the flu vaccine. Children ages six months to 8 years who are receiving the flu shot for the first time, or who have in the past received only a single dose, need two doses. So seek out the first shot as soon as your pediatrician's office makes them available, then schedule the second dose four weeks later.
According to the Centers for Disease Control and Prevention, the first dose "primes" the immune system; the second dose provides immune protection. Children who get only one dose but need two doses can have reduced protection from only a single dose of flu vaccine. Children who have previously received two doses of vaccine at any time may need only one dose of vaccine this season; check with the healthcare provider.
Take sensible precautions
Now, as the COVID-19 pandemic lingers and 2022 flu season is here, it's especially important to take care of yourself, protect your family against viruses and be respectful of the life and health of those you come in contact with.
In addition to getting the flu shot, be sure to practice good hygiene overall during flu season. Make sure to wear your COVID-19 mask, wash your hands frequently, practice physical distancing and disinfect surfaces as warranted.
Also, to protect yourself against infection, get adequate rest and hydration, cover your mouth and nose whenever you cough or sneeze, avoid sick individuals and stay home yourself if you're ill. Remember that some years the flu vaccine does not fully protect you from getting the flu, even as it decreases how sick you become. Plus, the more years you get the flu vaccine, the more strains of the flu you may have some protection against.
The flu generally comes on suddenly, within hours. Most people experience mild symptoms, but if you're in a high-risk group or your symptoms worsen, contact your healthcare provider immediately. Said Bridget Talbut, RN, director of Clinical Services at UHS: "The CDC recommends that the best time to receive your vaccine is by the end of October, so consider Halloween as your potential deadline."