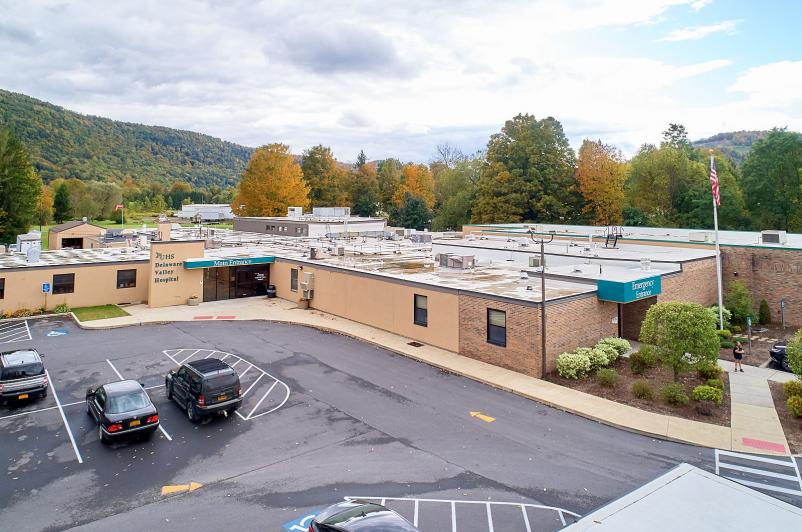 UHS Delaware Valley Hospital to open to visitors Friday, March 12
March 11, 2021
United Health Services Delaware Valley Hospital (DVH) is pleased to announce that per NYS Department of Health guidelines, beginning at 9 AM on Friday, March 12, hospital inpatients will be allowed to have visitors and patients coming for testing or treatments can bring someone with them for support.
Visitation is beneficial to you and those you care about both emotionally and physically. However, there are certainly risks also associated with either transmitting illness(es) to those you visit or getting sick yourself.
Highlights of the guidelines are as follows: All patients and visitors or companions are required to wear a mask, per NYS guidelines. All will be screened upon entering the building. The screening will include a list of questions regarding any symptoms they may be having, and their close contact with anyone confirmed as having COVID-19 and a temperature check. If the answers are satisfactory and the person does not have a fever, or symptoms their name and contact information will be entered into a log, along with the department they are going to for testing or treatment or which patient they came to see.
Patients are only allowed one visitor at a time so visitors will need to check out when leaving so a spot opens for the patient to see another visitor. Visitors under the age of 18 will not be allowed. Those persons 70 years of age or older are encouraged to be mindful of their increased risk, due to their age, should they be exposed to the Corona Virus. These individuals should consider not visiting and not offering to be a support person for a patient.
Patients may only have visitors for four hours per day, so at Delaware Valley, the visiting hours will be 9-11 AM and 4-6 PM.
All visitors and support persons will be given and shown how to properly wear appropriate personal protective equipment when deemed necessary. They will also be given instruction on how to perform meticulous hand hygiene. Visitors and support persons will remain in the patient's room whenever possible, except when entering or exiting the facility.
UHS Delaware Valley Hospital reserves the right to ask any visitor to leave the property in the event that they are noncompliant with hand hygiene, wearing PPE, displaying symptoms or otherwise interfering with clinical care.
There are other more detailed guidelines for specific areas within the hospital and primary care centers. A brochure, detailing the specifics of all the guidelines will be given to each patient, visitor and support person.
We appreciate your willingness to help us keep you, those you visit and this facility SAFE by following these guidelines.
To learn more about visitation at UHS, click here.