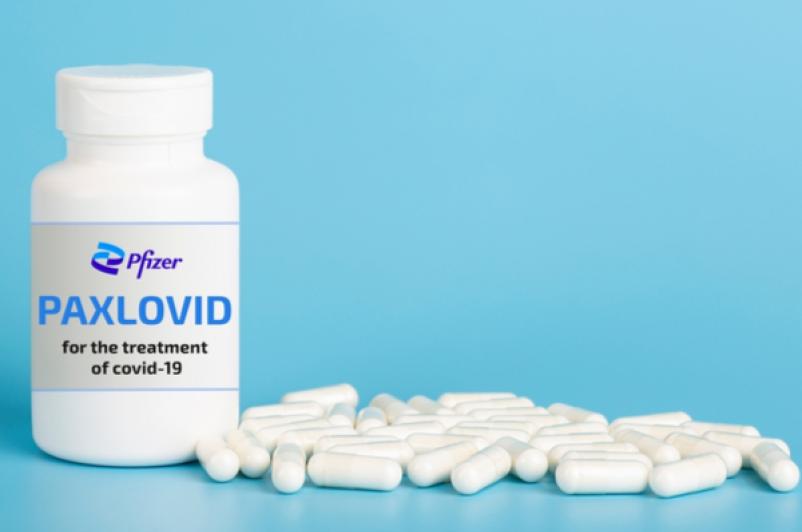 Paxlovid can reduce COVID severity for many
May 12, 2022
A prescription medication that can reduce the severity and duration of COVID-19 in many patients is available through UHS' pharmacies across the Southern Tier.
UHS health experts are encouraging people to talk with their healthcare providers about whether a prescription for Paxlovid may be right for them.
The U.S. Food & Drug Administration has authorized emergency use of the oral antiviral medication, which is easy to take and can be a very beneficial treatment for mild to moderate COVID in adults and some children.
To be eligible for the drug, a patient must test positive for COVID and be at high risk that the disease might worsen to such a severe level that it could cause hospitalization or death.
A child testing positive for the virus can qualify for Paxlovid if they are age 12 or older and weigh at least 88 pounds.
Health experts say it is important to start taking Paxlovid as soon as possible after testing positive for the coronavirus.
The medication has proven effective in preventing increased severity of symptoms in COVID patients, reducing the risk of hospitalization among those with the disease by up to 90 percent.
As a result, the White House has unveiled a push to make sure people know about the drug and to encourage doctors to prescribe it when appropriate, National Public Radio reported this week.
The medication is designated investigational because it is still being studied, the FDA reported.
For information about the location of UHS' retail pharmacies that carry the medication, visit nyuhs.org.