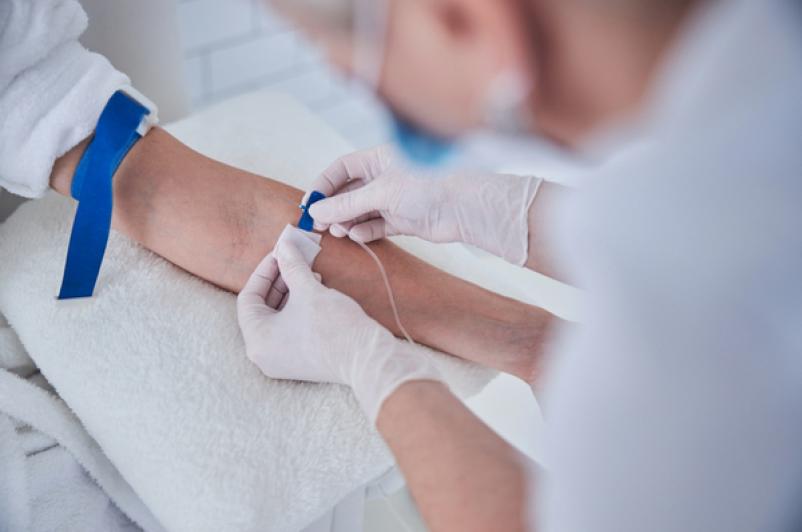 Antibody treatment available to COVID patients at UHS
September 30, 2021
With the most recent uptick in COVID-19 cases, UHS providers are using monoclonal antibody (MCA) therapy to mitigate the severity of COVID in patients who have been diagnosed with the disease.

Coming in response to the latest increase in COVID-19 cases in the Southern Tier, MCA is a form of infusion therapy that can decrease the severity of the coronavirus.

If you have been diagnosed with COVID and want to learn more about MCA therapy, talk with your healthcare provider, who can give you professional advice about the possible benefits of the treatment.

Because the infusion therapy works best the earlier it is administered after COVID is diagnosed, don't wait: Seek treatment immediately if you think you may have the virus.

Offered only by a provider's order, this special type of infusion is available at UHS Binghamton General Hospital, UHS Chenango Memorial Hospital and UHS Delaware Valley Hospital.

MCA is the combination medication casirivimab/imdevimab, distributed under the brand name REGEN-COV.

The infusion therapy has been found to be very safe and has produced excellent outcomes in patients who have undergone the treatment, based on randomized, double-blind, placebo-controlled clinical trials, the U.S. Food & Drug Administration has reported.

Developed by the American biotechnology company Regeneron Pharmaceuticals, the medicine is referred to as an "antibody cocktail" designed to produce resistance against COVID-19.

MCA works to block the spike proteins that allow the virus to enter a human cell. The therapy is best administered before the second, or inflammatory, stage of viral infection, within 10 days of the onset of symptoms.